You've read the articles around 'how to transition back to the office' and 'the great return to work post-COVID'. Perhaps the real issue is, 'why bother?'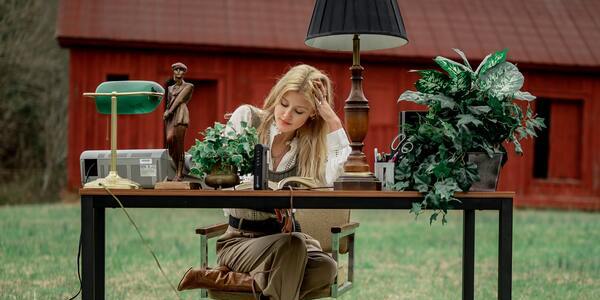 If it wasn't on its last legs in 2019, then COVID may have eliminated the office-based 9 to 5 as we know it. The recent and self-imposed upsurge in remote working has shown that flexible working works.
While we were all celebrating International Flexible Working Day on 10 June (we just didn't know it), New Zealand was returning to some sort of workplace normality. New Zealand's in pretty good shape when it comes to flexible working. Approximately 50% of employees have flexible working options (Statistics NZ, 2018) – obviously, these numbers have altered significantly post-COVID-19, and the number is now much higher.
So, here's the four:
| You'll work harder… without feeling the pain
When Sweden famously trialled six-hour days for its Gothenburg nurses in 2017, workers were sick less, reported better health and wellbeing, were more positive and boosted productivity – organising 85% more activities for patients (BBC).
A study in Melbourne found that six-hour days forced teams to prioritise more effectively and eliminate unproductive daily tasks. Elsewhere, when Microsoft Japan tested the four-day week in August 2019, productivity went up 40%. Ok, it's not as simple as that, but these are encouraging signs.
|
Lower your operational costs
If your office is only 75% full at any time due to flexible and remote working, leave and illness, then you're paying for 25% of nothing. If you're never full, or don't need to be at capacity, it might be time to consider cutting overheads and consider renting a smaller space. This lower cost will also run down to lower energy bills as you spend less on heating and lighting.
Flexible working awakens you to the alternatives of the traditional space – such as shared space operations or coworking. Tack yourself onto their services at a much-reduced rate. Plus, the landlord will take care of IT systems, energy and security.
| Extend and streamline your service
Flexible working can also mean extending the hours of your service at no extra cost – and keep your business open for longer each day. Smaller B2C organisations especially benefit.
Consider the three people who make up your sales or customer service teams. They work 9-5. It's almost guaranteed that one of your team would love to start at 7 am, one at 9 am and another at 11 am. You'll be surprised at how flexible and willing your teams will be – keen to take advantage of a workday which allows them to do the school run, go to the gym or skip the rush hour.
COVID-19 also forced us to adapt in a hurry, in tough conditions, and without a run-up. Technology showed it could take the strain. We were able to work at home and interact with our colleagues and customers just as before, we discovered new ways to reach out to existing and new customers, and drive efficiencies in unifying our communications and messaging.
| Lure staff, keep staff
Cash-strapped businesses can turn the idea of flexible working into a tangible benefit, especially if you're required to operate leaner. Greater flexibility as an organisational standard can also boost employee loyalty, thus reducing the costs involved in finding new workers.
Still not sure about introducing even more flexibility to your flexible working initiatives? Stuff is reporting that 'More Kiwis are looking for flexible work arrangements following the coronavirus lockdown, forcing job search websites to adapt.'
Moreover, 'Jobseekers can now hone in on remote employment opportunities after the Seek website added "work from home" as a location option.' Meanwhile, Trade Me reported a 45% increase in "work from home" searches in the past 14 days [in June] compared to the two weeks prior.
Check out our dedicated resource for businesses impacted by COVID-19. It's full of useful information and resources, support and offerings, funding opportunities and partnership and coaching details.

For more business and leadership advice check out more of our blogs.