The Icehouse is hosting two subsidised digital workshops in July to give exporting SMEs a better understanding of the key markets of China, Japan and South Korea.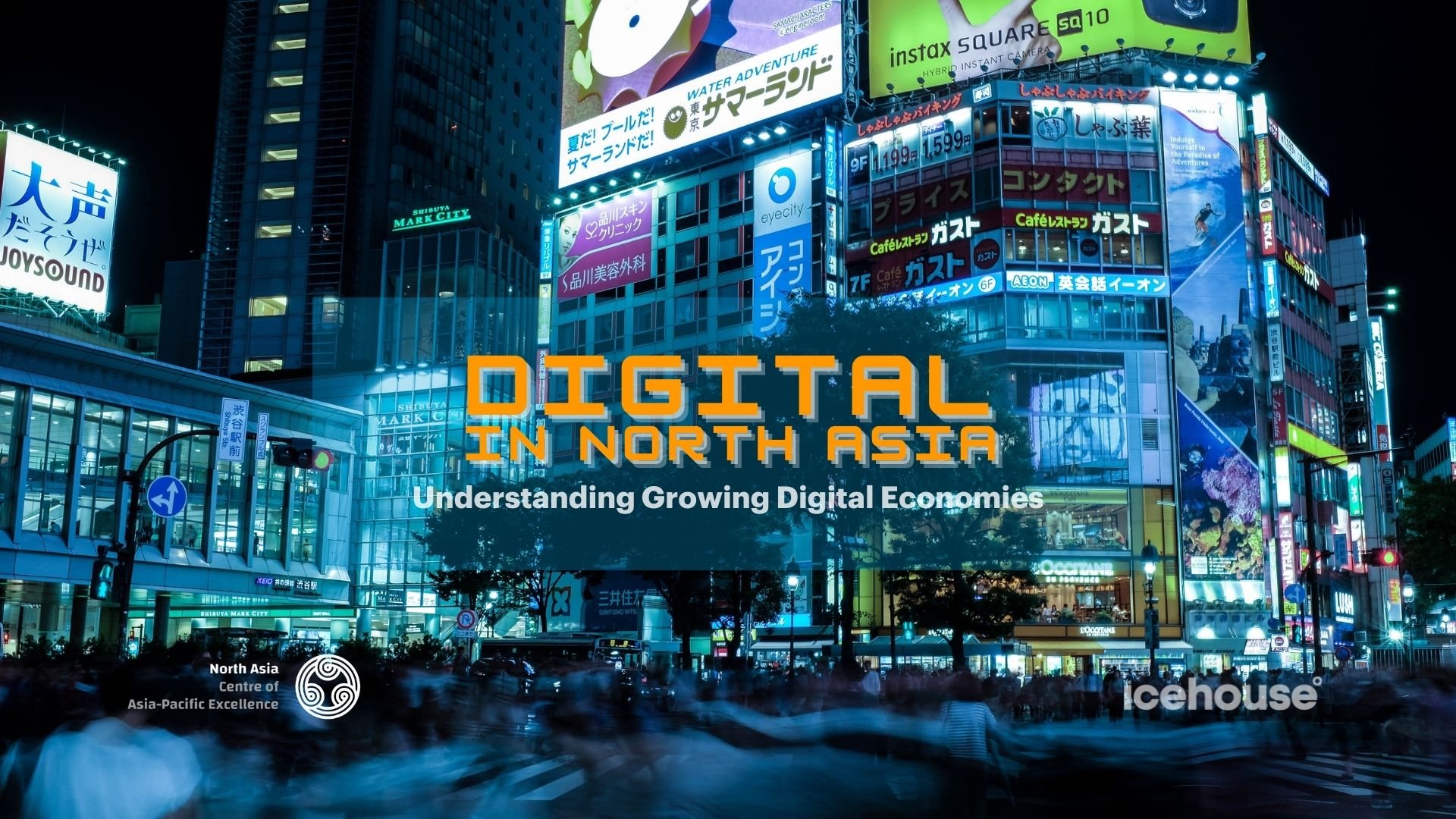 In association with North Asia CAPE, for only $20+GST, we are so pleased to be able to provide the opportunity for our community to attend subsidised single-day workshops, usually valued at $850, on 5 and 20 July 2021.
The workshops aim to build market knowledge and to place local experiences into useful context. Sessions bring in exporters to share their stories, and include current in-market COVID-19 research relating to each country.
These workshops also build your digital savviness by using examples from the digital landscape in China, South Korea and Japan. The workshops focus on developing a high-level appreciation of several important themes. They will provide participants with practical tools and tips.
About the workshops
The following topics will be discussed:

Navigating different online channels, and achieving fit

Digital first and what it means for my business

Online retail ecosystems and the next wave of exporting

Shoppertainment and how to reach the new consumer




Building business partnerships in the age of Hyperconnectivity
Workshops are facilitated by Dr Antje Fiedler and Dr Ben Fath of the University of Auckland Business School, with contributions from in-market businesspeople and other experts.
'Business moves digital. But digital is often expensive and risky for small firms. These workshops will use insights from early adopter markets in North-Asia to help New Zealand SMEs to stay frugal in going digital,' explains Dr Fiedler, Senior Lecturer in Management and International Business at The University of Auckland.
Each session runs from 09:00 to 15:30 at The Icehouse in Parnell, central Auckland. Head to this Eventbrite link for full details of the 5 July and 20 July events. Please note that lunch and beverages are included but unfortunately no specific dietary requirements can be met.
About North Asia CAPE
Established in 2017 by New Zealand Government, North Asia CAPE helps New Zealand businesses become more Asia-savvy and better able to take advantage of the opportunities that the North Asian region presents.
North Asia Cape offers a diverse suite of programmes designed to help businesses develop the skills necessary to navigate the economic environments of Greater China (including Hong Kong and Taiwan), Japan, and Korea. Our programmes include short courses, in-country professional internships, expert seminars, and networking opportunities.
Digital in North Asia - Understanding growing digital economies on 5 July and 20 July 2021.

For information on how The Icehouse's capability building programmes, workshops and advisory can help your business, click here.

For more business ownership and leadership advice, check out more of our blogs.

Icehouse Alumni? For exclusive content on Icehouse Central, register now.   Follow this link.