The Icehouse HQ in central Auckland is now open for Level 3 essential service coworking organisations and preparing for Level 2. Simon Rogers, Operations Executive at The Icehouse, outlines how coworking space opportunities can provide a lifeline for businesses.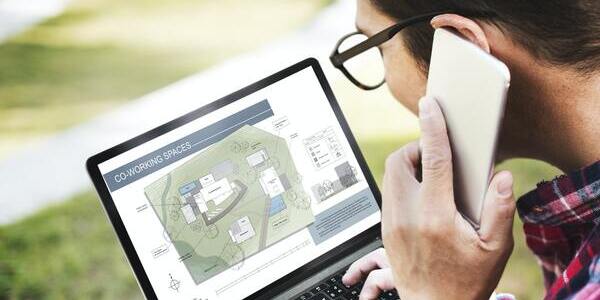 Times have changed over the past few weeks, and very quickly. Things will be uncertain for most, but one thing for me is clear – to get back on our feet, creativity, flexibility and cost-effectiveness are key to moving forward.
New Zealanders have shown remarkable resilience and adaptability when it comes to changing the way we work. With many organisations having had no choice but to work remotely and from home over the past few weeks, this trend is likely to continue for some time, even moving into Levels 3, 2, 1 and beyond.
Now that we've all had the real-life lesson of things going wrong, and extremely rapidly, it's time to set the tone right and be prepared for the future.
For anyone who has traditionally looked to leasing office space for their organisation, this is an ideal opportunity to consider a much more flexible arrangement. Rather than being tied in to paying for your own office, kitchen, meeting rooms and communal areas, along with all of the OPEX costs that come with this, there is a solution that works on many more levels than just physical space. If you're lucky enough to have your lease up in the next 6 months or so, my best advice would be to consider a coworking space, eliminating significant risk and wasted costs. These can now be things of the past.
As a business owner, it has always important that you should be able to respond quickly to market changes – if everything else requires a quick response, then why should your real estate obligations be any different?
| Run your business, not your office
In a coworking space you pay just for what you use, with added benefit of being part of an engaged and motivated community of like-minded people. There is a wealth of shared knowledge and diverse experience on site.
The Icehouse in Parnell, Auckland has recently undergone the first phase of its physical transformation and expansion – but this isn't an article on what The Icehouse physically has on offer, this is about the value a coworking space can deliver to your business.
In terms of your bottom line, there minimal up front costs, and there is contract flexibility, depending on the size of your business. There are no office operating expenses to concern yourself with, and no need to have your own member of staff dedicate their valuable time to this. You can downsize or scale your team up without having to think about the hassle of moving.
The Icehouse in particular offers a further range of benefits including free weekly legal and accounting advice on site, access to on-site workshops and networking events, preferential rates on tech solutions, and a community of like-minded entrepreneurs, established businesses, and some of New Zealand's most promising and exciting startups.
And when it boils down to it, people like being with people.
Whether you're now looking for a base and physical address for some of your team members while others work from home, or need a quality space to call your new home, we're ready. Are you?
Check out our dedicated resource for businesses impacted by COVID-19. It's full of useful information and resources, support and offerings, funding opportunities and partnership and coaching details.
For shared space opportunities: coworking at The Icehouse.
For more business ownership and leadership advice,  check out more of our blogs.