In these turbulent times there will be a number of pressing issues you and your business will be facing. We surveyed our customers to understand their immediate needs and challenges and 4 themes emerged.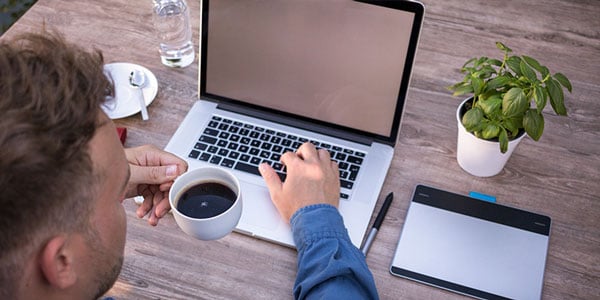 This is why we have put together a series of free webinars from leading experts and valued members of The Icehouse delivery team, to help clarify and make sense of some of the most pressing topics that are affecting businesses and business owners during this unprecedented time.
We know how important staying connected is during challenging times like these. We can persist and get through this together, let's start by sharing knowledge and ideas.
The Icehouse remains true to offering support and highly relevant content to help our customers make sense of the situation. We have an amazing team and we are committed to providing value and meeting your needs.
Please register for one or all sessions - they are free to attend online via zoom.
Note: we recommend you download and install zoom prior to the event for the best experience - https://zoom.us/download


| Real-time resilience with Brad Hook
In challenging times the core practices of resilience can help us stay safe, well and effective. Brad Hook, a partner at the Resilience Institute, is going to present a practical session with tools that can be used immediately to improve the lock-down experience, build useful habits, stay optimistic and maintain focus on important tasks. 
Bio: Brad is a technologist, author and resilience facilitator who has presented keynotes and workshops around the world. He is dedicated to supporting individuals and groups with the Resilience App – a practical, evidence-based toolkit that builds resilience skills and proves the impact. His latest book Resilience Mastery explores the 11 critical skills that drive high performance.
Website: resiliencei.com
Time: 31 March, Tuesday, 10:00 am
| Communicating in times of crisis with Amanda Fleming
Communication in Crisis - principles and strategies for effectively communicating through crisis.
In this webinar, Amanda will explore what YOU can do to ensure your team is best placed to ride this crisis through and emerge ready to roll when it's over.
Bio: Amanda Fleming is a 'presenter at large', who creates and presents popular and very effective training programmes in both corporate and public environments in New Zealand and Australia.
In addition, Amanda offers conference keynote addresses and workshops which are designed to inject a 'hit' of zest and inspiration to corporate events. Amanda's style is definitely interactive and she will engage the audience in active discussion and participation in even short presentations. She is passionate about learning and the empowerment of others and believes in the inherent brilliance in every individual. In short, Amanda strives to enable others to understand possibility and responsibility in a 'true' sense. She uses applied compassion, consciousness, healthy communication, and a commitment to life long learning, as keys to success.
Website: inspiringconsciousevolution.com 
Time: 31 March, Tuesday, 1:00 pm
| Employment advice and guidance with Paul Diver
There has been a lot of news coverage and new information released about COVID-19 in the last couple of weeks. As businesses face into these unprecedented conditions, in the short and medium-term, businesses have to consider what variable or fixed costs are critical to the business' survival and, inevitably, this involves making critical employment-related decisions. And the need to treat people with respect and dignity becomes even more critically important in these challenging times. Paul will provide his expert perspective and will share a number of different options for your business to consider.
Website: three60consult.co.nz 
Time: 1 April, Wednesday, 10:00 am
| COVID-19 financial guidance with Lee Maddox
COVID-19 financial guidance webinar, delivered by Lee Maddox, Partner at Frank Accounting.
In this webinar, Lee will highlight practical measures that businesses can take to help weather the financial impact of COVID-19. Based on experiences working closely with dozens of business owners over the last weeks, Lee will cover several key topics:
Outline the relevant components of the Economic Response Package, including the wage subsidy

Understand how to undertake an immediate business risk assessment

Steps that may be necessary to preserve cash to support business survival

Opportunities presented by COVID-19

Longer term implications on business profitability and sustainability
Website: frankhq.co.nz
Time: 1 April, Wednesday, 1:00 pm