Now is the perfect time to update our customers, alumni, partners, network and friends on how we at The Icehouse are responding to the Coronavirus (COVID-19) situation.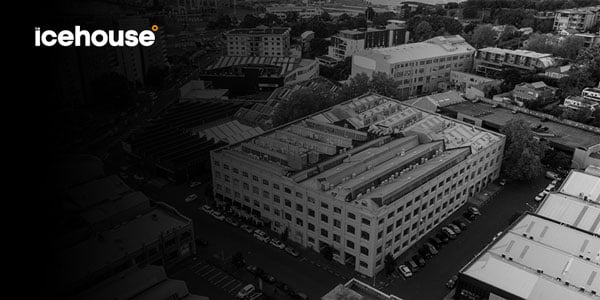 Like all organisations, we've been monitoring the situation closely. Our leadership team have been meeting regularly so that we're ready to prepare for, and adapt to, any developments – and make intelligent and safe strategic and management decisions which fall in line with Ministry of Health and NZ Government advice, and World Health Organization guidelines.
Our simple message is that we're open for business, but adapted to the latest advice. We're taking a balanced risk-approach to all internal and external interactions so that we're in the best possible position to support our network.
As you know, a lot of what we do at The Icehouse centres on professional training and development through our programmes and workshops, business coaching initiatives, and New Zealand-wide business community events.
This naturally involves previously unconnected individuals coming together in unique group settings. The maximum number of participants for our programmes and workshops falls below the government guidelines. However, we ask all attendees (including any visiting Icehouse team member) attending events and training to be vigilant around hygiene.
Our current measures include:
Manag

ing

in line with Ministry of Health guidelines

K

eeping registers of all attendees and

insisting on

safety declaration from all attendees

Working with a

ll programme and workshop

venues to ensure safety guidelines are followed

Promoting

good hygiene practices at all events and programmes

Within The Icehouse, we have introduced policies for remote and home working, compiled health guidelines available to all employees and implemented the highest levels of sanitisation possible throughout our Auckland HQ. We have also restricted non-business critical travel and reduced person-to-person meetings.

Remember that we're here to support you, and if you have any questions or queries, please reach out to your primary Icehouse contact.

If you have any thoughts or concerns around future events – particularly if you or your business have booked a place on one of our programmes or workshops, feel free to contact your Customer Growth Partner.

'Stronger Together' is one of the Icehouse values and something we say a lot here, and taking care of the health, safety and well-being of our fantastic Icehouse community was paramount before the outbreak of COVID-19, and nothing has changed since.

So, to reiterate, it's full steam ahead with our programmes and workshops for 2020, but please check in with your Icehouse contact for the very latest information on how the format of the engagements may change to fit the current environment, or if you want clarity on some issue, no matter how small.

We're all watching the COVID-19 situation to see what comes next and, rest assured, we will take whatever measures are needed.
For more business ownership and leadership advice check out more of our blogs.