If you have had a chance to visit our new COVID-19 online support resource, you may have spotted that we're offering one-on-one subsidised coaching opportunities through the Regional Business Partner Network (RBPN).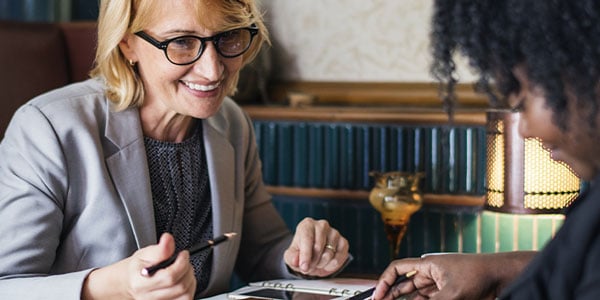 | What's on offer?
RBPN has set aside significant funds and pledged to support businesses impacted by COVID-19 during these stressful and strenuous times.
If you're looking to consolidate in either one of the four areas of Human Resources, Health and Wellness, Business Continuity Planning and Finance and Cashflow Management, then this could be for you.
This is where we come in. Through our team of seasoned business coaches who are experienced in helping SMEs to develop capability across all business functions, we are offering individual expert coaching in these fields, as outlined by the RBPN.
As per the RBPN criteria, we can help with funding assistance of $2000 (ex. GST).
Who gets funded coaching through The Icehouse will be managed by the RBP and will be at their discretion.
| How do I qualify?
You'll need to catch up with RBPN Growth Advisor and register on the RBP platform to access this support - Register here if you have not yet.
You are eligible if you have:
Had an assessment with a regional partner or growth advisor

Have fewer than 50 full

-

time equivalent employees




Have registered for GST in New Zealand
Are operating in a commercial environment and are a privately-owned businesses or are a Maori Trust or incorporation under the Te Ture Whenua Maori Act 1993 or similar organisation managing Maori assets under multiple ownership.

| How we can help
We can work beside you for a specific project, to overcome a specific hurdle, or reach a new market through our network of experienced and expert coaches. Whatever your most pressing concern during COVID-19, we'll be able to match you to the right coach to guide you to the solutions you want and the strategies you need to apply to get there. For example:
Human Resources – You may be struggling with COVID-19-related employment law obligations with respect to restructuring, redundancy and change of work hours.
Health and Wellness – Learn how to deliver positive messaging, stay connected through remote channels and how to access EAP assistance programmes.
Business Continuity Planning – Create contingency plans with your designated coach to help your business get through the next few months and build team readiness and resilience. Even discover how to delegate when an owner is incapacitated.
Finance and Cashflow Management – Undertake a high-level financial analysis of the key numbers in your business such as cash flow, payroll and accounts receivable/payable.
| How will you coach me during this time?
We can offer interaction through a variety of safe and secure channels; including Zoom, Microsoft Teams, Skype and telephone. This will be agreed between the coach and you. 
Head to the RBP Portal for more information or please contact your Icehouse Customer Growth Partner who can guide you through the application process and answer any of your questions. To discover what The Icehouse is doing to support businesses through COVID-19, please visit our dedicated response page.

For more business ownership and leadership advice and the latest discussion around COVID-19, check out more of our blogs.