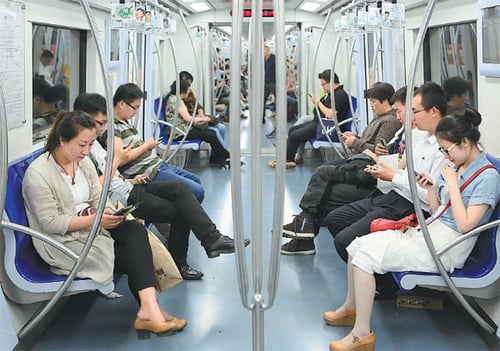 Is China for you?
A rising economy, a growing upper middle class and sheer purchase power may be some of the appealing aspects of China. But taking the leap into this vast and sometimes mysterious place can be hard to gauge when trying to plan for the growth of your business, while thinking about balancing risk and budget.
China is an instant 24/7 market place where savvy consumers are demanding products and services not available domestically. E-commerce in China is sweeping the board and cross-border trade is becoming commonplace. Last year online sales in China hit $366 billion, almost as much as America and Britain combined. The significance of mobile and e-commerce has become a convergence for Chinese consumers – but there are growing untapped opportunities now in a virtually cashless economy. A continual rise in technology will see changes that put China on completely different level to the West.
*Some quick facts:
China's population of internet users accumulates to currently 751 million, exceeding the population of Europe.
More than 95% of internet users in China use mobile devices to go online.
About 80% of adults in China's biggest cities already shop online.
There are 938 million WeChat active monthly users worldwide, which makes for approximately 900 million hours a day.
China is big, and it is foreign – with various cultures, languages, rules and regulations that seem to constantly change and in addition to that, thousands of players already in the market. How would you compete? Do you have what China (still) needs?
Some have succeeded, but I have seen failures along the way too. What is the secret recipe? Is there a secret recipe? Where to go? Who to speak to?
Where to start
I would suggest asking yourself a few basic questions:
Offering – Is my product or service relevant to the Chinese market? Who are my potential competitors?
Goals – Why do I want to enter China? What is the purpose for such a move and what objectives have I set to achieve these goals? Are there alternative markets that may be smaller but more suitable?
People – Who do I want to target? What is my customer segment and what does that mean in terms of size?
Strategy – What is my business plan and what resources do I have to achieve those objectives?
Collaboration– Who can I work with to understand and access channels to achieve my objectives?
Commitment – What resources am I able to realistically commit?
China: What do I know and what should I know?
With a population of 1.4 billion, varying socio-economic developments and overall growth rates, it is no surprise that many NZ companies feel that capturing even a fraction of this market would lead to success.
114 cities in China have more people than New Zealand. China has many facets and therefore, needs to be segmented when evaluating the market. Consider the following:
Languages and Dialects (yes, there are various!)
Cultures
Geography and Climate (North / South, East/West, Tier 1, 2, 3, 4 cities, Typhoon seasons vs Winter Temperatures etc)
Education and Employment/Skills vs Salaries
Competitive Landscape
You'll also need to make sure you're aware of:
Government regulations, laws, taxes, treaties and policies that relate to foreign trade and investment.
Due diligence: How do I find qualified partners and clients?
What Infrastructure can I utilize and what do I need? What distribution channels are in place and how can I access them?
Who are potential service providers will you need?
China has more consumers than any other country worldwide. By 2020, 51% of consumers will be mainstream or middle-class with an income of USD$16k- USD34k pa.
Chinese consumers are trading up; they are more sophisticated, look for quality and are increasingly experience-driven. Wealthy Chinese are younger (typical Audi buyers in Germany are in their 50s; in China they are in their 30s), and hence more familiar with technology. There is a strong need to express individualism and a sense of aspiration to affluence. This needs to be strongly considered when looking to compete.
Some ideas on how to start
This is NOT a one-size-fits-all strategy and it strongly depends on your product, but here is a general idea on how to start:
Think about your offering:
Broadly speaking, all products and services that represent New Zealand values are in demand by the Chinese (upper-) middle class consumer. What's desirable is the fact that New Zealand is a progressive nation of creative idea-makers delivering new solutions, whilst always caring for people and place.
Think about your strategy:
1. New Zealand's domestic Chinese consumer market:
~ 170k Chinese NZ residents in New Zealand
~ 50k Chinese students in New Zealand p.a.
~ 400k Chinese tourists p.a.
Activate those channels, make it easy for this audience to purchase your product. Understand values, needs, channels and payment options.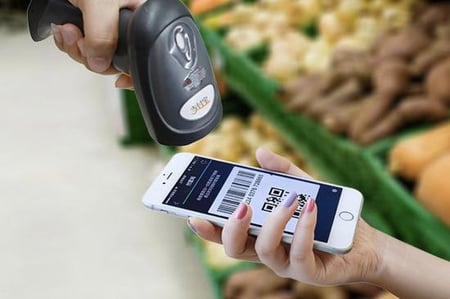 This could be as simple as ensuring you have a mobile page (alongside considering having a Chinese version of your website) or having QR codes within your advertisement that provide a call-to-action. Make your product and sales platform easily accessible and familiarise yourself with Chinese payment options such as Alipay or WeChat Pay.
Alibaba's Alipay is used by ~520m people (Q1/2017) reflecting 54% of digital wallet payments. Its competitor WeChat Pay, reflecting 40% of mobile payments, provides payment services like Quick Pay, QR code Payments, In-App Web based payments or Native In-App payments.
This is crucial to understand: Consuming in China or by Chinese nationals has developed along a path of least resistance – it is effectively a cashless economy now so digital wallet understanding is essential.
2. Utilise cross-border ecommerce and natural NZ partners:
There are various services available in New Zealand to have your product offered to China via cross-border e-commerce. Identify your natural partners / ecommerce distributors. Support Chinese Key Opinion Leaders (KOLs) in New Zealand relevant to your product and let your product speak for itself through their Social Media channels.
I have worked with KOLs in New Zealand that target specific market segments and a relevant audience. Over the years, they have achieved high credentials and a huge number of followers has resulted in unique endorsements of segments such as primary products, premium accessories and others. The KOL sphere in China is quite different to the Instagram world we inhabit.
3. Find partners in market:
If you haven't done so – and you should; go travelling! Go and see the consumer. Meet potential partners. Test partners and don't do exclusive deals. Pilot your potential partners. Consider what resources are available to you to gain a better understanding of rules and regulations. Your partner should be able to handle this, but knowledge is power – so you want to familiarise yourself with the country you are selling to. I would still consider this step low-risk as your growth potential, resources and KPI's depend on the choice of your partner.
4. Be there
Whether a joint venture or a WFOE (Wholly Foreign Owned Company) is the way forward, this depends on your commitment, your product, your partners, your customers – bottom line: Your plan. There is not one fits all solution.
You also may want to consider natural partners. These may be your competition in New Zealand due to market size, but they could well work as an alliance for you in China. Consider for example the Zespri co-operation supporting hundreds of Kiwi Farmers be part of a greater story and on top of that, ingeniously rebranding the Chinese gooseberry. This is just one of the examples that prove the 'greater than the sum of its parts' idea.
Listen to the market and your consumers. Stay committed to your decisions, but stay flexible in your approach, i.e. Plan – Listen – Adjust – Plan – Listen… You get the point.
Conclusion
The above can be overwhelming. And depending on where you stand in the process it can be quite challenging activating the next step.
Let me summarize:
Talk about it, start making China a topic to discuss – look for sparring partners or someone that has done it and been there. Ask yourself some important questions or discuss them with someone that can provide you with critical feedback.
How well do you know the market? Are you clear about the significance of mobile and e-commerce convergence for Chinese Consumers? What could you do to become more visible and accessible for the Chinese consumer?
Is your offering relevant to the market?
Make a plan – Be committed, but stay flexible in your approach.
Although the path to success in China may come with obstacles, the rewards of this commitment can be beyond anything you'd have imagined.

This blog post is by Sabrina Douglas-Jones from SDJ Consultancy who is a guest writer and business coach at The Icehouse. Having lived and worked in China for almost a decade, Sabrina has led strategy implementations for some of the world's premium luxury brands. She talks extensively about the market in China, its challenges, opportunities and how you can prepare to launch your business in this international arena.
Sources:
The Economist, McKinsey, China Skinny, CINIC (China Internet Network Information Centre), Emarketer, CNBC, NZ Story, Wiki