What does good leadership look like? And how does great leadership lead to a better business?

Tractor, machinery and engineering specialists Stevenson and Taylor may have been around since 1951 but the way the company does business now is far from historic. With tractor sales up in 2019 and service requirements having to keep pace, general manager and director Robby Smith understands the need for a well-oiled team.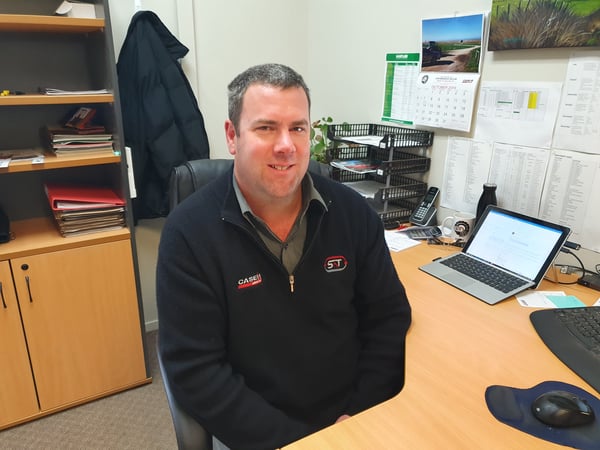 In the past 12 months, multiple managers across the business have attended The Icehouse Effective Leadership Programme in Hawke's Bay, developing skills and implementing them back into the business, creating positive improvements around culture and performance.

September and October are always seriously busy months at Waipukurau-based Stevenson and Taylor simply because everyone wants everything now, says Robby Smith. "Our indent machines that have been ordered are turning up, there's pressure on the sales guys to deliver which puts pressure on mechanics and engineers to get modifications made and the end products delivered to the customers and it all happens at once."

The pressure on every department is intense and ensuring that everyone is working together is crucial. Robby steers well away from micro-managing and instead individual managers have the autonomy to be fully responsible for their teams, overseen by bi-weekly one on one meetings with Robby.

Times have changed "immensely" since Robby started at Stevenson and Taylor as an engineering apprentice 20 years ago.

"We had 25 staff then in a decrepit building and now we have 41 staff in a purpose-built building. In the last 18 months we have had a major focus on creating a governance structure which has solved so many problems. With multiple shareholders in the business, in the past, it was difficult to say who was in charge, so we have had some work to do to develop and improve that structure and culture."

Helping to give managers the skills to work within the new governance system lead Robby to enrol team members into the Icehouse Effective Leadership Programme, held at the Business Hub in Ahuriri.

Managers started and finished the Programme with one on one coaching with Icehouse's Michaela Vodanovich. The process is valuable says Robby. "Michaela is very good at drawing information out of people – something I don't get time to do at our usual meetings."

Paul Harrison is the engineering workshop manager with staff ranging in age from Millennials to Gen-X. Not surprisingly, dealing with diverse personalities is one of Paul's biggest challenges. "The Programme gave me different perspectives on how to deal with problem solving and how to deal with different personalities. I think I'm looking at myself differently now too and the way I approach things like diplomacy have all made me more respectful of other people's thoughts and ideas. I struggle to let go of things sometimes and I needed to learn how to delegate so that has also helped."

Neil Harrington is the service manager with 9 direct reports. Post the leadership programme Neil has implemented a round-up 5 – 10-minute meeting at the end of each day so everyone is across the day's activities. "Now we all know that everything is dealt with at the end of the day, what calls have been taken and what needs to be done the next day - making sure customer's expectations are met."

Workshop 2IC Dave Easton is 25 years old. Being "the young guy" the apprentices look up to him for guidance however much of his time is spent with a laptop on farm, solving diagnostic issues so managing time and communication back at the workshop, is a challenge.

"The Icehouse has given me more structure around how I use my time and how I make the time for communication to flow. Michaela was really good at seeing where improvements could be made and putting structures in place that we could work to. Setting processes and getting procedures implemented has been important – I will be continuing to make improvements and stirring up the boss to keep making improvements!"

This article has previously appeared in The Profit magazine.

Take a look at our current range of programmes and workshops.

For more business ownership and leadership advice check out more of our blogs.