Founders: David Selby, Chris Leonard, Simon Waterer and Sarah Perry
Business: SnapComms
Industry: ICT
Location: Auckland, New York & California
Icehouse Programme: Incubation / Startup, 2004 - 2006

In 2002, when email was fast becoming the main communication tool in business, David Selby saw the rise of a problem: Information overload and challenges around information cut-through. David predicted that, as employees receive more and more electronic communications it would get harder and harder for employers to get critical information through to their people. This sparked the idea behind SnapComms: out-of-the-box employee communications software solutions that supports organisation enabling them to communicate more effectively with their staff.
David Selby, founded a company named 174E and started to develop the idea together with software developer Simon Waterer. However David didn't have much business and technology commercialisation experience. He realised he would need help and turned to The ICEHOUSE. As SnapComms co-founder Chris Leonard puts it:
"David had this idea that he wanted to commercialise but he didn't really know how to do that."
Furthermore, it also was clear from the beginning that the main market for the technology would be internationally. Therefore, the team was faced with the challenge of setting up a business for global expansion. Additionally, in many ways they were ahead of time in that they were addressing a problem that was not yet widely recognised or prioritised. Consequently, developing the right solution and finding early adopters would be challenging.
With these challenges in mind David turned to The Icehouse. Chris explains:"David saw The Icehouse as a great environment where he would be able to work with people that had experience in this area and could help him commercialise his idea".
Shortly after starting at The Icehouse, Chris joined what was then called 174E as a co-founder to focus on sales and marketing while David and Simon focused on technology development.
At this stage, the team decided to adopt a lean start-up approach. Chris explains:
"We realised to sell the product we needed something to demonstrate. So instead of building the whole solution at once we decided to focus on a few key functionalities and get a very basic version of our product built. It wasn't perfect and there was still a bit of manual effort required but with the right documentation it was something that a technical person could execute on."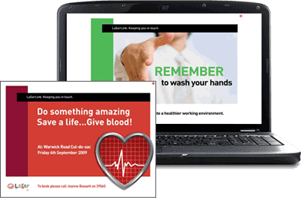 Chris is a strong believer in the importance of focus when starting a business. Therefore, with development of the basic product underway they needed to identify a niche market for their solution. After investigating different opportunities they identified internal communications team as the most likely early adopters.
When asked how they made the decision Chris explains: "Internal communications is a very well defined niche with a few key access points. They had the challenge of message cut-through and we knew they were willing to try something new."
The funding strategy for the business was another aspect the team had to work out. While most similar technology start-ups aim to bring external investors on board Chris and the team decided to bootstrap the businesses. Chris gives two key reasons for this: "Firstly, I personally preferred to be able to run the business my way and not the investors' way. Secondly, we considered the time required to go through the capital raising process and decided that time would be better spent engaging with customers."
So instead of getting investment they focused on customer acquisition. With their software as a service business model they were likely to see annual revenue from customers that could be invested in business growth. When asked how they benefited from working with The Icehouse in these early days, Chris points to the people at the Icehouse: "As a start-up, a lot of the times you just don't know what you should do. And you don't want to have to learn everything from scratch. So the fact that we could get some pointers from people that did know really accelerated our start-up."
"We were able to use several people at the Icehouse as sounding boards to validate what we were doing. That was incredible useful".
Chris also points out that The Icehouse gave them access to a number of valuable resources: "Through the Icehousewe had access to information on how to put together the right marketing and sales collateral, what types of slides decks you need to put together, coming up with a clear and concise value proposition and elevator pitch and connections to accounting and legal resources".
After about two years of business and technology development and proactive sales activity the business achieved a number of milestones in 2006. Firstly they secured the first big customer – Vodafone NZ. Shortly after, David decided to leave the business to focus on other projects. Chris and the other two remaining founders took this as an opportunity to restructure the business and put a framework in place that would enable the growth they had in mind. 2006 also saw them graduate successfully from The Icehouse incubator.
Another key milestone followed in 2007 when the business was able to support the remaining three founders full time which allowed all of them to quit their day jobs. At this point they also renamed the business from 174E to SnapComms and officially launched the brand and its range of products.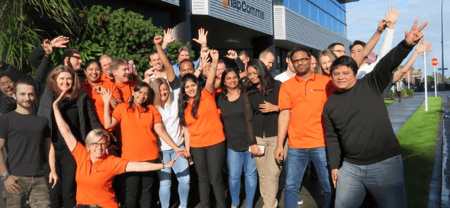 Since then the business has been going from strength to strength. In late 2008 they signed the first resellers and customers in the UK and shortly after established a presence in the US. In 2011 and 2012 SnapComms was included in the Deloitte Technology Fast 500 Asia Pacific.
Today, SnapComms has over 250 customers globally, include leading international brands such as Virgin Mobile, Yellow, Vodafone, Time Warner, Sovereign Insurance, Cisco, and many more. Chris believes working with The Icehouse has been key for this success. He explains:
"Having the support of the Icehouse was certainly speeding things up. But probably more than that. We might have even failed if we had not had some of the resource of The Icehouse available to us."
Learn more about SnapComms