Name: Bernie Crosby
Business: Prolife Foods
Industry: FMCG
Region: Waikato
Programme: Owner Manager Programme, 2003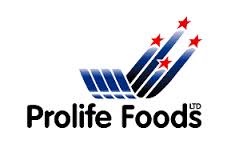 When Bernie Crosby started The Icehouse Owner Manager Programme his business was in a position which few people would complain about. Prolife Foods had been operating for 17 years and had a turnover of $38 million. From what started in a garage in Hamilton, Prolife Foods had become a Waikato Food success story.
When the company started Bernie had very little knowledge of the food and grocery industry and their funding was limited to $30k which meant they had very little equity and this was a major problem as the company needed increased equity to fund its growth. In small companies often there is insufficient profit to invest back into the business to fund growth. While at The Icehouse a major purchaser elected to source the product from Australia and did not require Prolife's services anymore. Turnover dropped overnight from $38m down to $25m. There were major challenges. "We had purchase agreements on product but now no buyers. We had excess stock and excess staff headcount and we were bleeding at a horrific rate. Right sizing the firm meant making 13 people redundant – it was the worst commercial day of my life." says Bernie.
Bernie learnt a lot from this experience and when his business hit another hurdle and turnover dropped again, he made a promise to his staff that no one would be made redundant. In fact he needed his staff more than anything. He lay down a challenge to them of doubling the business over the next three years – and his people did it!
It demonstrated to him that you can be cautious or brave and that fortune in this case favoured the brave. He said to his people we have not demonstrated indispensability to the client base and accordingly if your clients do not value your service then you are exposed and at risk.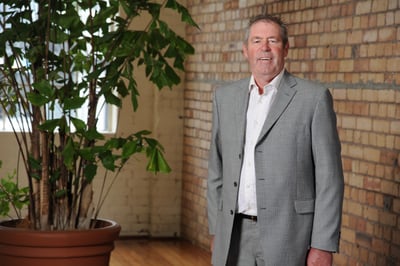 Since then there has been a major focus on building a sustainable business that delivers outstanding value with the benefit of making it harder for competitors and clients to go elsewhere.
While on the programme, the unique environment provided Bernie with an enormous opportunity to reflect and position the business to be indispensable. "The value that The Icehouse provided at such a unique time was, in my view, a major catalyst which has influenced me for a long time. You can either downsize your operation or use the learnings to become a much better organised, higher performing, leaner, more accountable business. The Icehouse programme was an absolute natural choice for me.
"I have always been hungry for knowledge and the Icehouse acted as a filter and provided enormous clarity and the timing was unique. In fact after the first weekend I felt I had already received my values worth. The programme provided a sanctuary for me in many ways. It helped me lay foundations to move the business forward again, gave me the confidence to weather any storms ahead, downsize, be resilient and robust and re-ignited the determination which was already inside me."
Bernie says the facilitating team was exceptional and they went over and above to ensure all participants got the most out of the programme. "I'm amazed at their commitment and generosity. Their ability to give help to people is enormous," he says.
Bernie remains totally committed to The Icehouse and its values. He is an Icehouse League member and has recently joined as a director on the board. Bernie is an active member of the Icehouse Waikato alumni and follows the success of his fellow programme graduates with great interest. "I have an enormous admiration and interest in the business of my fellow programme participants such as Tim Alpe of JUCY who was the Entrepreneur of the Year and Shane Anselmi of Overland shoes; it's great to see their dreams and business potential being fulfilled."
Since completing the programme, Prolife Foods now enjoys a turnover of well in excess of $100 million and, after 27 years in business, is thriving.
After completing the programme Bernie implemented an advisory board which boasts members of the highest calibre. Bernie wouldn't accept anyone who wasn't 100% right for the company. "Second best is a long way from first place, we spent some time chasing our board members but we wouldn't have it any other way. We know we have the best," he says. Bernie has expanded the company's distribution to Australia where it is competing very well after its previous learnings from the market.
"Two million muesli bars are sold in Australia by Prolife Foods every week, our brands are stocked in over 1500 supermarkets and a major deal has just been brokered with a major chain which will see Prolife Foods product in self-selection bulk bins across the country," says Bernie. Bernie has set expectations to double the business within the next three years and plans to see more than $250 million turnover when the company reaches its 30 year milestone.
Bernie says he is lucky to have an incredible team surrounding him. "I employ people who are better than me, and they give a lot".