Founders: Tracey & Mike Orange
Business: DirtyMan
Industry: FMCG
Location: Auckland
Icehouse Programme: Hatchery & Incubation, 2010 - 2013

A few years ago Mike Orange noticed how all the main skin care brands are focused on selling female products and only do products for men as an afterthought. Mike realised there was an opportunity for skincare products specifically for men. When Mike and his wife Tracey were renovating their home, while standing in the provisional shower in the kitchen looking at all the dirt and mud around him Mike came up with the perfect name for a skincare range for men: DirtyMan. This was in 2007 and it took another 12 months before Mike and Tracey started to take the first steps towards turning the idea into a business. Step by step things started to come together and in March 2011 they sold their first products through a small number of chemists. At this stage Mike and Tracey realised if they wanted to turn DirtyMan into a successful business they needed to significantly increase volume. However, they didn't really know how to go about it. They didn't have any experience in the target sector and only limited business knowledge.
Tracey and Mike had heard about The Icehouse through friends, however, they thought it would be focused on tech companies and they were a little worried they wouldn't be taken serious. Nevertheless, Mike decided to go to a First Wednesday Seminar at The Icehouse. He was very impressed and realized that "the support and guidance that The Icehouse offers gives us the best shot at success".
According to Tracey they decided to join The Icehouse Hatchery Programme in July 2011 because they wanted to make sure they have something that actually has legs. She adds; "The Hatchery Programme made us go back and look at what we were trying to do Look at the message, at who our target audience is and make sure we have a commercially viable business". While this meant putting the business development on hold for a while Mike and Tracey felt it is important to validate their idea before taking things forward; "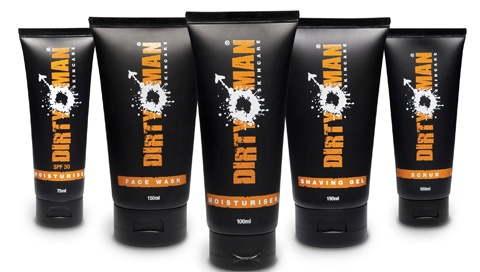 We put a lot of money and time into it and we wanted to make sure it is worth it".
The Hatchery Programme made Mike and Tracey realised they needed to learn more about their target market. Therefore, they performed some customer interviews and in-depth market research with the help of the Icehouse. The knowledge obtained has been crucial in determining the future direction of the business and has given Mike and Tracey the confidence that their idea is viable. Additionally, if gave them a good understanding of the next steps they would need to make to turn the idea into a successful business.
After completing the Hatchery Programme at the end of 2011 Mike and Tracey decided to move into the Incubation Programme. Tracey explains: "Hatchery gave us focus and made us believe that we have something worth fighting for. Incubation is now about taking the idea and running with it – which is what we really wanted." As part of the Incubation Programme Mike and Tracey are working closely with their Icehouse Executive in Residence, Ken Leeming. He gives advice on strategic decisions, helps develop action plans and structure activities. Ken has also helped them on the cashflow side to make sure they fully understand their financial situation and how much money they will need to achieve their goals.
Additionally, further market validation and research has also been a key value of the Incubation Programme. As Mike points out:
"because of that continual growth of knowledge of the sector we are in we now have a really strong understanding of the market and what needs to be done and that has been a key thing that has come out of the Incubation Programme".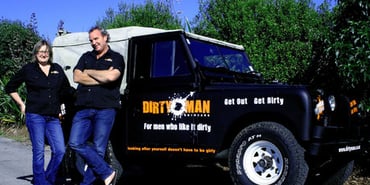 Since starting the Incubation Programme Mike has given up his 'day job' to focus fulltime on DirtyMan and the business has been going from strength to strength. The DirtyMan skincare range is now stocked in supermarkets around the country and sales and revenue has been growing steadily. Mike and Tracey have a clear picture of the financial situation of the business and a very strong understanding of their industry and target customers. Looking back now Tracey thinks joining The Icehouse was the best things they could have done for the business:
"Obviously there is cost involved with it but for us that cost is minimal in comparison to everything else. It keeps everything going and if we are going do this then we are willing to fork out that money. We need that support and that advice. And even if DirtyMan hadn't succeeded we would still come out of this learning a lot of things and would be ready to do something else."
When asked what her number one tip for other startup entrepreneurs is Tracey says: "Just keep taking little steps. Just keep going for it. If you believe in it enough just keep going for it. And come see The Icehouse"
Find out more about DirtyMan