RNZ and Newshub report on Governmental hints of a fast-forward to Level 1 and the eagerness of businesses for the move to happen as soon as possible.Below are extracts from those respective news sites. These stories first appeared on the RNZ and Newshub websites and you can read the entire articles on RNZ and Newshub.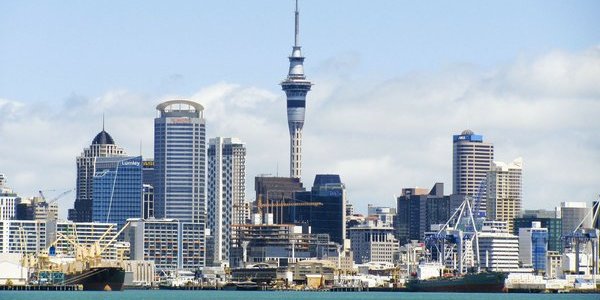 | From RNZ:
Prime Minister Jacinda Ardern says Cabinet will consider moving to alert level 1 on 8 June, earlier than previously indicated.
Cabinet had been expecting to consider the alert levels by 22 June and no later, but Ardern told Morning Report that based on the low number of cases, they could now deliberate on that earlier.
She said the country would be given a period of time to transition, but it was possible that we could be at alert level 1 by 10 June.
"As long as we kept seeing the results that we're seeing now [then it is possible to move to level 1] ... if we see cases at the border then that also shouldn't derail our progress, because those of course are cases of individuals who are in quarantine."
"I'll be raising with Cabinet that we should bring forward our consideration of the alert levels to the 8 June Cabinet meeting."
Ardern said the criteria for level 1 would be re-examined but it was likely to remain as it currently stands.
"There are very few restrictions, it's border controls and they remain critical, and of course public hygiene measures."
Meanwhile, business and hospitality groups say there's no need to wait until next week to drop to alert level 1.
Employers and Manufacturers Association head of advocacy Alan McDonald said businesses were going to the wall on a daily basis.
"Judging by some of the behaviour over the weekend business is the possibly the only group that's still social distancing in any meaningful way.
"It's really really hard out there.
"There's this perception - or misperception - that things are back to normal whereas most of the businesses we're talking to and dealing with are barely at 50 percent of their productivity and capacity.
"And while they're open they're not getting revenue, they're not getting cash flow."
| From Newshub:
With New Zealand not recording a single case of COVID-19 in more than a week and just one known active case left, politicians and industry leaders have been calling for the country to transition to alert level 1.
Ardern told The AM Show on Tuesday that a move would be considered on Monday next week and indicated that the move could happen sometime next week.
The Prime Minister previously said Cabinet would "check in again on our settings" on June 8 and that by no later than June 22 it would "consider the move to alert level 1".
Ardern said New Zealand was exceeding expectations.
"On that basis, we have been in touch with the Director-General over the weekend to canvas with him bringing forward the consideration of alert level 1."
According to the COVID-19 website, alert level 1 signals that the respiratory illness is "contained in New Zealand". Unlike alert level 2, there are no restrictions on gatherings.
Ardern told The AM Show said she would be getting the Director-General of Health's opinion on advice, but "we do need to keep up our testing regime, so if anyone wishes to get one, then by all means, because we need to keep up that testing to check any potential asymptomatic transmission".
For more business ownership and leadership advice and the latest discussion around COVID-19, check out more of our blogs.