One thing is certain one day every owner will leave their business. The question is will this be by default or by design. Most business owners find themselves too absorbed in leading and managing the business to devote time to planning for succession but the longer business succession and transition planning is pushed to the bottom of the priority list, the fewer options business owners have and the less likely it is that the outcome will be a happy one.
What frustrates me is why, when the inevitability of exiting is irrefutable, it will happen one day, do most business owners approach this with so little urgency. And the reason it frustrates me is because I love happy business endings.
Stealing a quote from Zig Ziglar, "It's not where you start, it's where you finish that counts."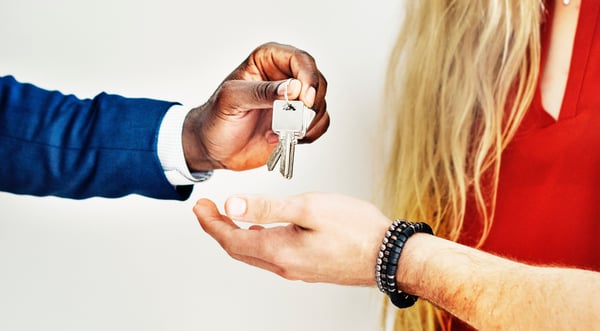 It's always the right time to think about a business succession strategy
We've worked with a wide range of businesses at various stages of their growth – from entrepreneurs launching new ventures through to successful owner-managers wanting to take their business to the next level. No matter what 'stage' a business is at, succession is one of the topics that regularly bubbles to the surface in both group discussions and one-on-one sessions. The challenge is to go from discussions and ideas to planning and actions. Time is a critical component of succession and transition planning - both managing time and timing are key.
Picking the right time to exit your business is a tough decision that we know many owner-managers agonise over. If selling your business is your ultimate endgame, there is a window of time during which the value of your business will peak and the truth is this timing may have nothing to do with when you may want to be out.
Successful succession takes more time than most owners realise. Experts in this space will say it takes an average of three years to execute your succession and transition plan. They will also say that when it comes to choosing a successor, allow time to make a mistake. Every exit is impacted by the time allotted to plan for it. Giving yourself more time and getting your head out of the sand and planning for your succession and transition means you can retain control over the outcome.
Here are the most frequently asked questions we get when owners do prioritise and begin to navigate their succession and transition:
When is it a good time to transition?
What are my succession and transition options?
If I want to sell, how can I get the most money for the business?
What are the practical steps I need to take?
Why is this so difficult?
I'd like to share three facets of succession and transition that impact on whether business owners do or don't get around to this in a timely way.

Learn more: The Icehouse Succession and Transition Workshop

#1 The psychology behind doing nothing
Doing nothing is a common and consistent approach to succession and transition. Failure to address succession often looks like this equation:
Owner's instinctive desire to keep/maintain what they have plus a natural aversion to planning equals do nothing.
Lurking under the surface is an owner's fear of mortality, a reluctance to let go, a fear of a loss of identity; bias against planning; inability to choose a successor(s); not knowing what they'll do next or a fear of retirement and sometimes jealousy and rivalry.
The first stage in succession and transition planning is exploration. A process to understand what options exist and decide what you do and don't care about in succession. It may also include coming up with a number if selling is an option you are considering —that is, the amount of money you'd be happy to walk away with when the time comes—and a time frame.

#2 Planning for financial success
Succession is a process not an event. Where ultimate financial success is concerned, the earlier you get started the better. "A hurried exit, without forethought or planning, can lose you up to 60% of the sale price of your business."
Don't expect a premium unless you have done the work of preparing your company for sale and made it very attractive to the next owner.
Most experts will say it takes a village to get a business ready for sale. Get your accountant, lawyer and key advisors on board. Make sure your financial statements clearly reveal how your company makes and loses money.
Remember you can hire specialists to handle the financial details of any business transaction or to manage your liquid wealth after a sale. Be selective about who you choose and recognize that brokers and M&A advisors are very selective in terms of which companies they will represent. They turn away at least 50% of owners because of poor preparation.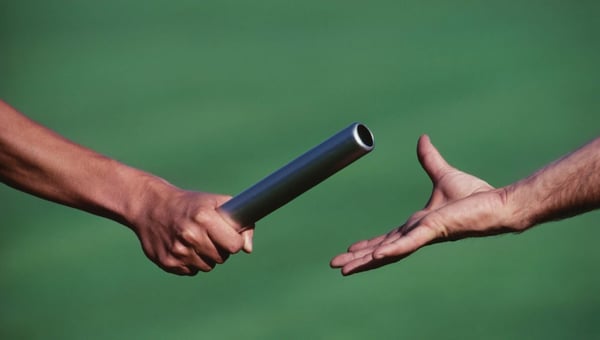 #3 Creating a legacy
For many of you leaving a legacy is a significant aspect of how you define success. How will all your hard work carry on and be built upon. Ultimately, you measure your value by the legacy you leave for your company, your family, your friends, your community and maybe even the world.
If legacy is a driver for you then there are a few things to think about and do. You need to embrace and own the succession and transition process. You need to lead with a long-term view and you need to create a culture of performance and leadership that will be sustained beyond you.


Practical steps
Succession and transition strategies are different for everyone, but Evana Lithgow, facilitator of our Succession and Transition workshop, has 3 practical steps you can take to get the process going:
Seek to involve others as early as practical and write stuff down.


Seek to objectively understand yourself, who you are and what you want as well as your business holistically.


Start with the end in mind. Think about when and how you want to transition, what you want to be famous for and most importantly, what you're going to do when the transition's occurred.

The best succession and transition strategy for you and your business
Every business, business owner and situation is different. The best succession and transition strategy is the one that best fits your business and your personal goals. If you want the money, then selling is what you would look at. If you want to see your legacy continue, then family or management succession will be best for you.
So, what are some of your choices?
Choose a successor. Pick the person who will take over the company. This could be your next generation or an existing staff member.
Set up a buy-sell agreement. A good option for a business that has co-owners, a board of directors or a number of partners.
Hire outside management. Hire an external resource(s) to run the business.
Sell or close the business. Sometimes this is the most sensible and viable option.
In looking at the best option for you, you should understand:
You and your values
The roles you play and interplay
Your purpose
Your desire for legacy
your cash requirements
You also want to consider your business stakeholders, environment and context now and in the future. Define your timeframes and your goals – lifestyle and money – and gain clarity on how you want to be remembered.
To choose the best option start by being clear about what success needs to look like in the future for you, your loved ones and your other stakeholders.
To some owner-managers a succession and transition plan might sound a little doom and gloom. But it doesn't have to be like that if you plan for a good situation, rather than get out of a bad one. The nature of your business and the situation will determine the best strategy to take.
If you're finding it hard to identify which strategy is best for you and your business, seek some external advice. An outsider's perspective can draw on the experience of others and provide confidence that your planning and strategy aligns with the goals you envision and the best financial outcome for your business.

This blog was written by Liz Wotherspoon, Head of Growth at The Icehouse