This time our coaching focus is on Stephen Nelson. Stephen is an Icehouse Leadership Development Programme (LDP) Alumni and has been an Icehouse business coach since 2018.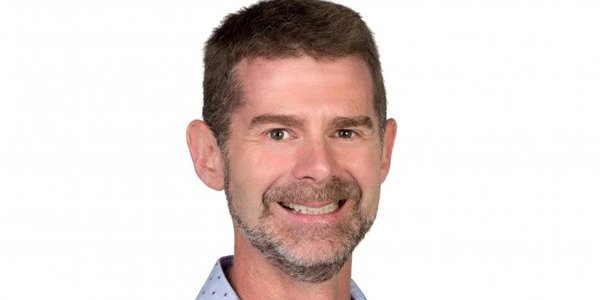 Stephen is a rare breed; a sought-after business coach specialising in the retail and FMCG sectors, and a graduate of LDP in 2007, when he was a senior manager at Mitre10 in Wellington.
'LDP helps highlight things in the business that aren't operating as well as they could be. Doing the programme gave me the confidence to put forward and articulate the changes that were fundamentally going to improve the business, which is exactly what happened,' says Stephen.
| From Alumni to business coach
He loved his time on the LDP. He also participated in the Owner Manager Exchange programme and, as a senior manager, would send his teams on the LDP, often sitting in to observe their progress. He was invited by The Icehouse to review and assess business plans during subsequent Owner Manager Programmes, and new doors began opening.
'I really enjoyed that work and loved what The Icehouse was doing. I had this ongoing connection with them and essentially changed my career thanks to them,' he says.
Stephen has another role, as General Manager at Maycroft Construction, and uses his previous and present workplace experience to coach businesses around areas of leadership, strategic planning and financial performance.
'I've had more than one person say of me that I've got a really good skill around taking complexity and distilling it down into something that's succinct and simple, but without being too simplistic. For many business owners that helps them to move forward because sometimes you get overwhelmed by the complexity [of daily operations], and that can hinder them in moving forward.
'If I can come into a business and actually understand all that, and distill it down to something that's simple, then then it's easier to determine a way forward. That resonates with owner-operators.'
| Valuing strategic governance
Another of Stephen's strengths lies in the strategic governance space. He challenges owners' big-picture direction – helping them to understand enough detail to make good decisions in terms of a strategic direction, without getting bogged down in the operational side of things.
'Businesses need to have a good plan, a good clear strategy. Then you work to implement the strategy and, if you're doing that and you're doing that well, then your chances of success are much greater than if you have no clear strategy or no strategy whatsoever.'
Stephen also emphasises the important role a business coach can have on the person, and not just the business as a whole. 'Ultimately, what I do is help businesses get better, but I love the impact coaching has on people. I love seeing people be successful and seeing owners getting a chance to celebrate their success as an owner, and share that success to benefit the wider team.
'It's never down to one person when a business has been successful, so I feel privileged to be a part of helping a business achieve success. Ultimately, it's still going to be the hard work of the owner and the team, but if I've helped play a part in that, then I just feel incredibly satisfied about that.'
With several regular clients in the retail space, COVID has obviously been an issue, but perhaps not in a way one would expect. 'The retail businesses I'm currently working with are doing tremendously well, and they have a different set of challenges as a result of COVID.
| Owners need accountability
'One retail client had seen business up 120% on the same day last year. So the challenge for some is how to plan for growth and expansion. As a business, it's important to understand what you need to do when things are going well, not just when things are going badly.'
The character make-up of a 'typical' entrepreneur means they will typically follow their own path or be determined in their choices – even if it's not always the correct thing to do. This is another area where business coaching can be invaluable.
'The majority of owners can put together a strategic plan and hold their team accountable for that plan, but what they're really looking for is someone to hold them accountable.
A business coach can hold the owner manager responsible. Having a coach gives owners a structure and a plan; someone who is going to check in with them regularly, keep them on track, and act as an objective sounding board as they progress.'
Click on the link for more information about Stephen Nelson, his coaching services and areas of expertise.
For more business ownership and leadership advice, check out more of our blogs.