Sam Shosanya is the newest member of The Icehouse coaching team. Former CEO of Paper Plus Group and with an extensive executive leadership background in the UK, Australia and Singapore, Sam inspires clients thanks to his diverse business experience coupled with a genuine passion for personal development and principles-based leadership.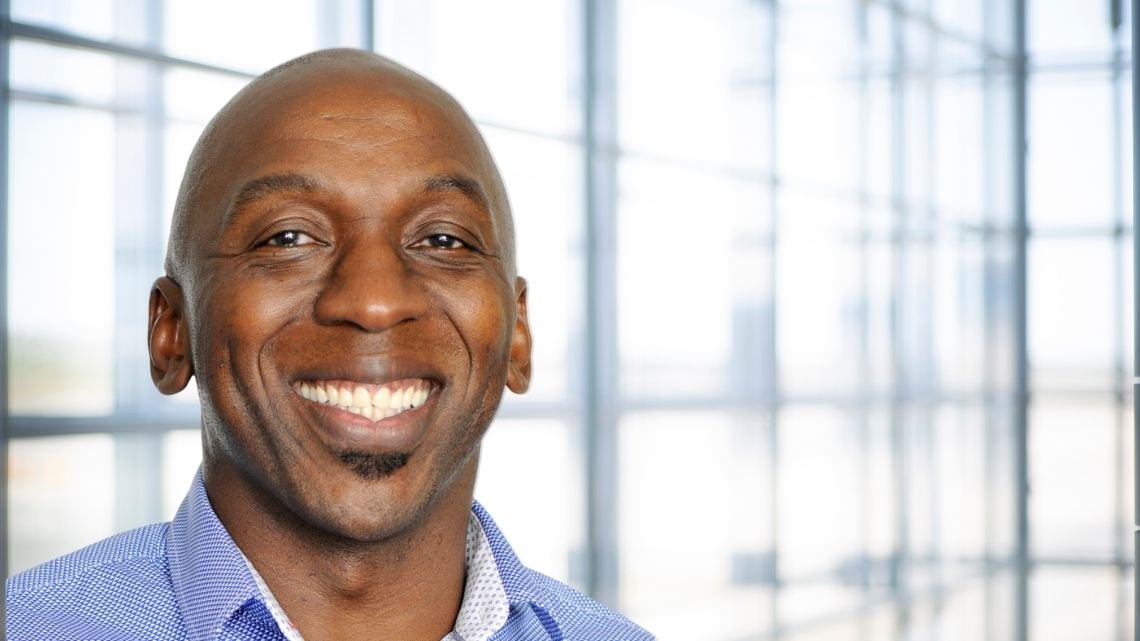 Sam first got to know The Icehouse while at Paper Plus, engaging our services for their group's annual conference in 2015.
The move from CEO to coach was a very natural progression. 'I worked on my purpose as an individual years ago and I've always used coaching in my roles because, as a CEO one aspect of the job is to release potential in others. Now it's much more than coaching for performance; it's about coaching the person as well as coaching for results,' says Sam.
Systemic and individual coaching empowerment
Sam uses a blend of systemic (for teams) and individual coaching to empower his clients, developing personal competencies and then spending time coaching the process of interactions between teams.
'That's where the problems lie a lot of the time for organisations. You get individual silos that work extremely well together but challenges arise when they must connect with each other. Systemic coaching focuses on coaching groups in the light of the various stakeholders they serve and then coaching the process of effective interactions.
Sam has spent many years working in retail, wholesale and franchising. His experience includes leadership and talent development, strategic marketing & planning in addition to negotiation. He has held several roles at Board Director level, is a member of the Institute of Directors in New Zealand and is an accredited member of the International Coaching Federation member. He has undertaken two CEO roles, the first running a wholesale and sourcing business acquired by the Warehouse Group in 2012.
This level of experience leans Sam into working effectively with owners/senior executives of high growth businesses as well as businesses in transition – and he understands the day-to-day challenges they face running businesses.
As for Sam's coaching style, 'I'll go for pragmatic and straight-talking with a healthy dose of compassion because often all leaders want is someone to listen and a safe space. That space allows them to observe the business rather than be absorbed by it'
Sam regularly observes senior leaders beginning to understand more about themselves, what they're capable of and most importantly, how their values motivate them and guides them towards what they want to achieve.'
Want vs the coaching need
'People have to want coaching and they have to be coachable. I always say, 'I work with effective people. Nobody needs coaching. When remedial input is needed, that's performance management, not coaching. And that's not me.' The sort of coaching I do isn't remedial. It's not about getting you to be good at your job. Instead, it's about helping you to improve your outcomes, because you are good at your job.'
'Lack of time' is also recurring theme, and its impact can be detrimental for the owner and the smooth-running of their business. 'These people are so busy. They simply don't have the time to stop and think about what you're saying or what you're doing, just running from one issue to the next.'
'As a result, there's often not enough energy and a real lack of clarity around what the main goal is. There can be a host of challenges relating to mindset, and just belief around 'do we actually believe we can get this done?'
'As a business grows, there's often a question in the owner's mind as to whether or not they are best placed to continue leading the business. There may also be questions about how the business and its people may need to evolve in a changing environment.
These are the sorts of questions that represent fertile ground for a coaching conversation.

For business coaching opportunities, and to find out how coaching brings real value to your business, head to our dedicated resource.

For more coaching profiles, business ownership and leadership advice, check out more of our blogs.

Icehouse Alumni? For exclusive content on Icehouse Central, register now.  Follow  this link.