Phil Sales is the subject of our latest coaching profile. Based in Wellington, Phil has vast experience in both the academic space – teaching Entrepreneurship, Leadership, and Marketing papers at Whitireia New Zealand – and as director of IACT Ltd., a private business development, advisory, and training consultancy, which he established in 1993.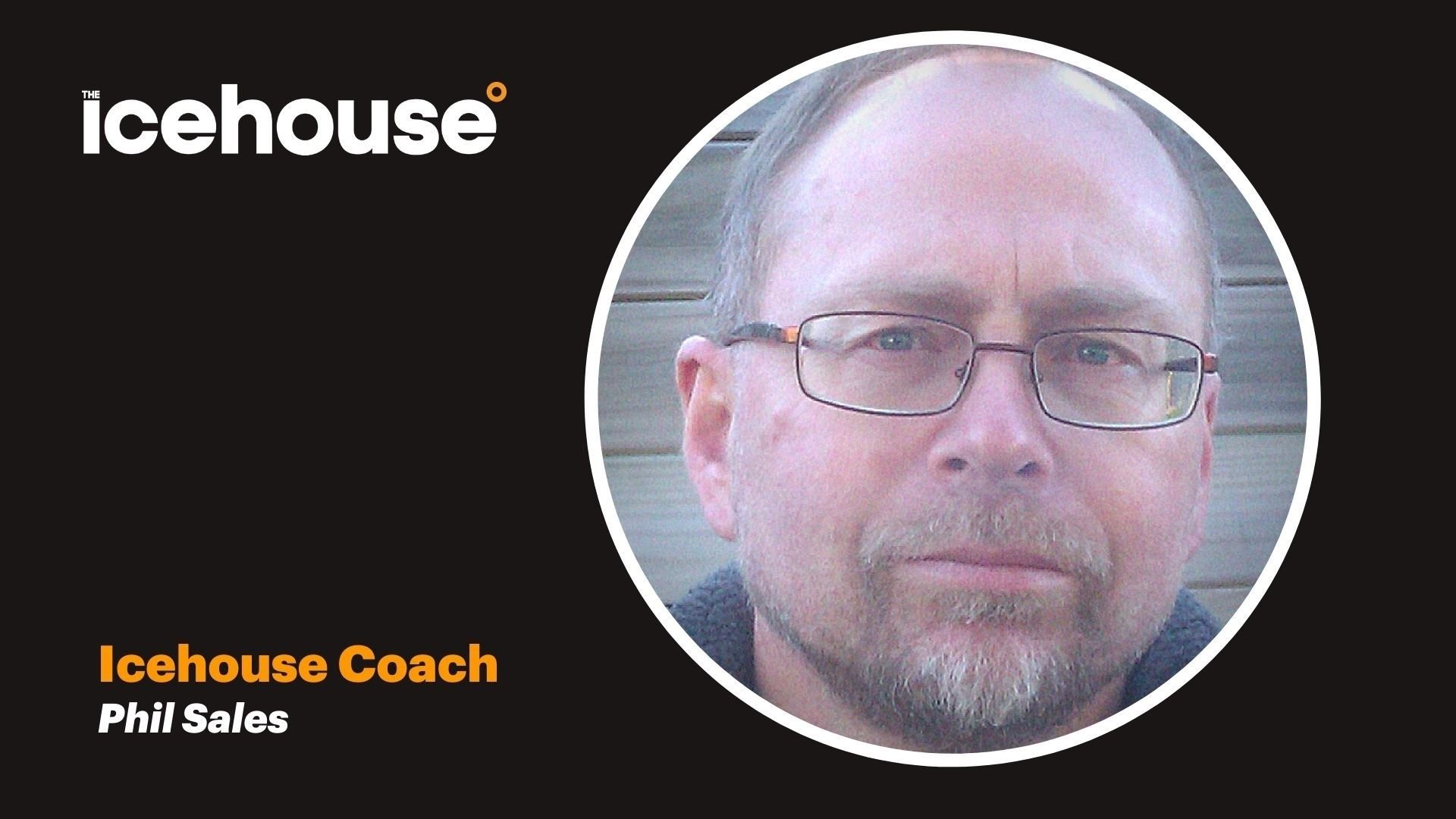 'Value' and 'opportunity' are two words which are never far from Phil's lips. 'These two words are the corner-stones of every successful business relationship,' he says. 'The more valuable opportunities that we create, for both collaborators and customers, then the better-placed we are to make a real difference to people's lives.'
Despite being a relatively new face to The Icehouse coaching team (officially becoming a coach and advisor in mid-2020), Phil has enjoyed a long-standing association with The Icehouse.
'I've known The Icehouse for about 15 years, as we were both founding members of Incubators New Zealand, and I was running a business incubator here in Wellington. Our organisations came across each other many times, at various incubator summits and events.
'It was only towards the end of 2019 that I started reaching out and talking to people like Darilyn Kane (Coaching and Advisory Lead at The Icehouse), and I said, 'I see that you are expanding your presence around the country. Do you want to do more work in Wellington?' So, it was a fortuitous collision of opportunity and timing.'
How to maximise business value
Phil's consulting methodology begins by going in completely neutral, with no preconceptions, when meeting a client for the first time. 'I never go in thinking: 'I can change you as a business owner', or, 'I can change your business'. However, as the conversation develops, I start pulling together things which may be useful to the client.
'I focus on gathering information and asking questions – which is probably a reflection of my past teaching and consulting style. Above all else, I am trying to get clients to tell me, in their own words, what they think the real problem is.
'Clients tell me that I seem to know the right questions to ask at the right time, and the right stories to tell, to enable them to get thinking about things. That's ideal, because it means I'm getting not just buy-in to the problem, but also buy-in to the solution, including agreement on what we are going to do next, and how we are going to do it,' he says.
Phil credits his previous professional experience as a business broker with providing the critical insights necessary to successfully coach business owners and managers. 'In particular, I can step them through the value-building chain, showing them how and where to maximise the value of the business. It doesn't matter whether you are preparing to sell the business or just knocking it into shape, the principles are the same, and so is the bottom-line. That where my inside knowledge from the business brokering industry is really useful!
Developing senior management
'I also run sessions on ideation, opportunity-identification, development strategies, and design principles, in order to ensure that senior management is constantly pushing the boundaries of possibility, in both thinking and practice.
'Business models, particularly disruptive ones, really fascinate me. In many cases, we can use these amazing stories to instruct and inspire clients towards fresh new thinking in their business. You know that there is something special happening when the client starts sharing the same stories with the people in their own team!'
Hidebound business strategy and personal attitudes within the business are two common roadblocks to achieving business growth, so Phil's coaching technique extends to business modelling and personality insights, to gain a better understanding of the client's existing capabilities.
'With my background and training in business psychology, I am able to add some real value around self-knowledge, motivations, and personal insights, so that clients can start looking inside themselves for answers. I sometimes give them simple introspective exercises to do themselves, so that they understand what type of a person they are. It can be a real eye-opener for many people, given the close relationship between personality, business culture, and commercial success.'
A successful coaching-client relationship depends on several things. Phil is always looking for what the client really needs, and what level of personal investment are they willing to make, in order to get the best results.
'Once you give something to the client, then they have to do something with it. Some clients will take a very active role in doing that, and that's great, while others may be more passive or reflective types, who like to spend a bit of time just thinking about the stuff you've given them.'
Coaching opportunity in Wellington
Life in Wellington creates different coaching opportunities for Phil. 'It's a government town of course, and everything tends to revolve around that. This has quite an impact on the way people think, and what they're prepared to do.
'Perhaps Wellingtonians are a little more reserved than their Auckland counterparts. People who have been associated with government or bureaucratic organisations, tend to be more risk-adverse and cautious in their thinking. Nevertheless, there is a strong and growing entrepreneurial culture here, led by some amazing people.'
Phil believes the Holy Grail is not only to leave the client in a better position than you found them, but also independent of the coach.
'Owners have to start asking questions about where they are now, where they want to be, and whether they have the abilities and capabilities to make a successful transition. Question everything, and if you've got to change, then realise that you can only make meaningful change if you know what you're going to change to. That's where a coach can really make a difference.'
You can read more about Phil on his LinkedIn profile.
For business coaching opportunities, and to find out how coaching brings real value to your business, head to our dedicated resource.
For more coaching profiles, business ownership and leadership advice, check out more of our blogs.