Our latest coaching profile focuses on Paul King. Paul uses his academic background in psychology and extensive experience in business to help business leaders working in high-pressure roles.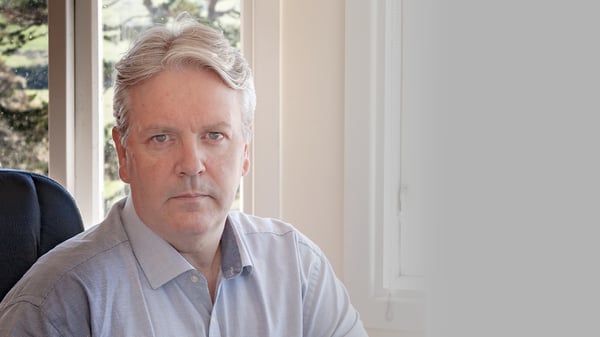 Paul has two science degrees and various postgraduate awards, and he's working on a PhD on the lived experience of Impostor Phenomenon (syndrome). He has mentored dozens of SMEs and has held senior management positions himself. His speciality is working one-to-one with senior management, executives and owners, to develop and maintain them at their authentic best.
His ability to empathise and 'lean in' to the world of his clients, to empathise and ground, gently challenging rather than confronting, helps clients gain clarity and make good decisions. This has been valuable in the current climate but is always something business leaders need.
| Finding that fulfilling journey
'People are often running so fast they leave themselves behind and can end up stuck or lost,' says Paul. 'They can easily lose sight of their reasons for being where they are in their role or space and the meaning it has for them. Having a regular, safe, trusted, independent space where clients can openly download what's renting space in their heads, with someone completely unplugged from their professional and personal worlds, is invaluable.'
He explains that existential meaning is at the root of making sure that we're on a positive, purposeful and personally fulfilling journey. It can be easy to get lost in the machinery of business and feel like it's running us rather than the other way round.
In New Zealand, coaches are traditionally sought to help with the mechanics of business, with 'driving things forward', he explains. 'What I do is part of that, but I also focus on the maintenance and serviceability of the people whose job it is to make that happen.'
Paul's way of working with clients is more like the role which leadership psychologists fulfil in the US, working closely and personally with clients on themselves in developing and maintaining their own mental and emotional effectiveness. 'Think of a regular disc-defrag or device optimisation with occasional problem solving,' he explains.
| Repacking the positives
'Seeing people flourishing as people, is incredibly satisfying. For instance, I recently helped a client who was in a situation where they didn't see the threat someone slightly more senior was becoming to their situation, and they weren't in the right frame of mind to show the teeth and claws that they had to show.
'So, we identified if the threat was real, which it was. That raised the awareness and changed the senses around what was happening; it got the client in the right frame of mind to deal with it calmly and clinically. Because I've had time to get to know this client and understand their work environment, I sensed what was happening and could just tilt my client into using their abilities to engage with the threat, and nullify its potential effect.
'People often remark that I help them to unpack, which can sometimes be a bit messy, and then repack in a more stable, usable, sensible way. It's not all 'problems' either. Some of the conversations I have are with people who just want to express the joy they felt about something, an expression of feeling that they may feel many other people might find silly or out of place coming from them.'
| Humanistic, person-centred counselling
'Although I do delve into some psychological techniques occasionally – such as rational emotive behavioural or acceptance and commitment therapies, I don't have a script. I'm not a spreadsheet and 'five things to do to achieve success' coach. I don't use prescriptive 'off the shelf' methods.
'I trained in humanistic, person-centred counselling psychology. I'm not currently a registered psychologist – I don't 'diagnose' people, which gives clients space to find the answers they actually already have, but which life and work can make hard to access with surety and clarity. For instance, anxiety can be useful, be creative and transformative so long as it is experienced safely. Complacency and panic are the negative aspects of anxiety.
'The most important part of all this is understanding that it's fine to accept one's situation now, to want it to be better, whatever that means, and to move toward a better place while allowing for the snakes and ladders of life.'
Click on the link for more information about Paul King, his coaching services and areas of expertise.
For more coaching profiles, business ownership and leadership advice, check out more of our blogs.