Nick Egerton is the subject of our latest coaching profile. Nick has more than 20 years' senior management experience in the software development and technology sectors in New Zealand, the United States and Europe.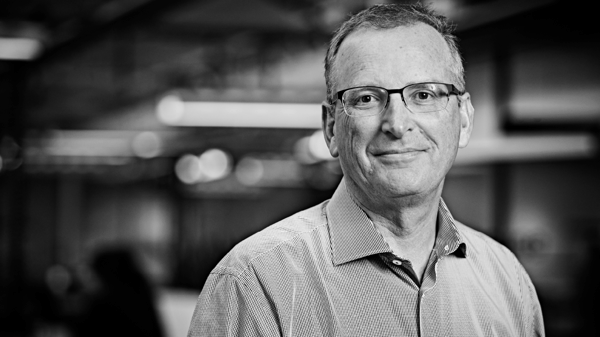 Having worked closely with The Icehouse for the past 16 years, in roles such as Executive in Residence, Incubation Manager and now as a Business Coach specialising in innovation, commercialisation, company growth and market validation.
Nick has helped a generation of startups, SMEs, government departments and corporates across a range of industries, innovate, go to market differently or introduce new services or expand revenue streams.
'I got to know Dr Rob Adams, a US market validation expert in new product development, during his trips to New Zealand in the early 2000s. I liked his methodology, so that's when I began – coming up with a New Zealand version of his approach,' says Nick.
| Coaching the customer journey
Nick created also created services for businesses which addressed everything from risk to understanding the customer journey, and while New Zealand is going through a technology startup boom at present, many of the problems that existed then still exist today.
'Quite often a business will throw out a product or service on their go-to-market conveyor belt and let their salespeople try to sell it. Then they go, 'Wow we've spent a lot of money on this and no one's buying it or at the very best limited sales'.'
That's where the validation process comes in, and where all companies, early stage to established can get real value from coaching. 'The validation process brings you right back to the specialisation of who is your customer, what's their need, how do your product or service features solve that need and is the need satisfied?
'This is very typical of product or service development – especially for the software as a service or software as a platform. Businesses do a wonderful job of building a wonderful thing, but the consumer only wants to use five of the features. That's why 'risk' and understanding how ROI affects a new product or service can be complicated – because it ultimately affects a company's business model.'
Nick provides value by taking clients down a customer facing path and helping a range of businesses understand the essence of customer experience, customer validation, how to de-risk, and ensuring that models are customer-focused.
| Championing owner intent
'A favourite aspect of coaching is owner intent or leadership work. It might be an established company, a group of managers or a family business. To succeed in business, you need tenacity, the ability to get back up off the ground when things are challenging and an element of fortitude. Owner intent work draws that out.
'But then it's about taking it to the next step and asking, 'What are you willing to compromise?', 'What are you willing to actually move towards?' and unpicking how personal objectives intertwine with business objectives, because in any company you make sacrifices, whether it's with family or missing out on time with friends, so there's some element of focus. So, for the people to get their heads around that – I like that side, and then that draws in further elements around what they want to achieve.'
Now more than ever, leaders and owners 'get' the value of coaching and appreciate the differences between 'consulting, mentoring and coaching'.
'This is very true for medium-sized businesses that have been operating for a few years. They know as owners or leaders their core capability and the return to their business on obtaining coaching expertise that really understands how they operate and what makes their business thrive.'
This brings about 'customised or collaborative work' in a focused project manner in a set or longer-term timeframe… to grow the company or overcome challenges.
| Generational learning
Nick also operates an internship approach with working with customers – providing project management, research and analytical roles for near-graduates so they can get experience in the corporate world. Over the years he has created his own alumni of around 40, who have all gone on to carve out careers in marketing, finance, teaching and health.
'It means they can see firsthand what it's like to operate a business early-stage, medium or large. They can build their skills, and it helps me focus on the customers, which works really well.'
With COVID still very much in the news, there's a real progressive determination among the NZ business community, but also a greater willingness to ask for outside help and expertise. 'People are focusing on their core elements, but I do think it's a time for coaches, and especially from The Icehouse because of our backgrounds and our ability to play as a team.'
Click on the link for more information about Nick Egerton, his coaching services and areas of expertise.
For more business ownership and leadership advice, check out more of our blogs.