Melissa Wragge is the subject of our latest coaching profile. One of our most experienced coaches, Melissa runs her own practice dedicated to helping businesses use design thinking techniques to pivot strategically and redesign their business models.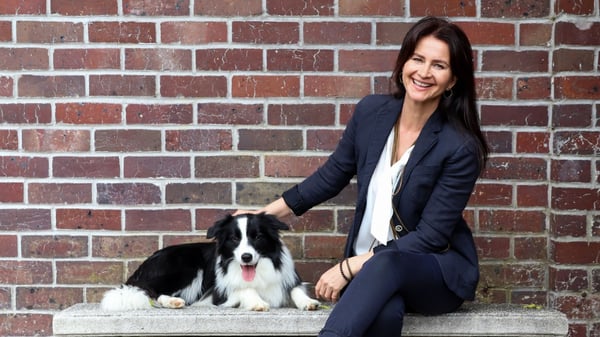 Melissa is a specialist in transforming business models. With over 25 years' experience working with blue chip businesses across industry and size, Melissa is sought after by growth-minded CEOs, Boards and Exec teams to help them strategically transform their business and unlock their potential.
Melissa has developed The Tensegrity Method to help business leaders journey through the process. It is a 'best of the best' synthesis of design thinking, business model, lean canvas, lean thinking and circular economic principles. It uses Design Thinking to architect a more resilient and powerful business model for the future world, right sized to suit.
Design Thinking Explained
So what is design thinking? In a business context, it ensures the products and services businesses sell, and the way businesses make money and operate themselves, are hinged off meeting the needs of the people they are created for – the end-user.
Whatever is created is designed off the needs of users, not anyone's bright ideas. It adopts an outside-in view always. Championed by Apple and widely adopted across tech giants and many of the world's leading brands, design thinking is now integral to much of business strategy.
'Many businesses do not have a sustainable revenue model, nor a scalable one. When I work with them what I find is actually going on underneath is that they often don't understand value – what their value is and how to optimise that value. A lot of my 'secret sauce' is identifying and unlocking their true value potential. I do this through a design thinking process that starts with deep discovery work,' says Melissa.
'For some, this can mean facing up to some tough realisations and having to answer some challenging questions. It often means pivoting off a different asset or strength than what you started with. What you think is your primary or most lucrative revenue stream, product or service might not be what you think.
Get a strategic advantage
'When you understand that – what you have sustainable demand for, what you can better monetise, scale, and create multiple revenue streams off – then you're well on your way to developing your strategic advantage.'
'And this equally applies to risk. Many clients have quite a skewed management of risk that is geared to operational compliance vs strategic potential. The deep discovery work I do helps reveal the actual commercial reality.'
Once the discovery stage is complete, Melissa then helps businesses strategise around purpose and direction, before commencing the design phase of ideation, prototyping and testing. A business blueprint is then created and only then, is a go-to strategy plan developed.
'People are at different stages in their business, in different industries and have different business challenges. It's important to meet them where they're at.
'There's no point in entrenching yourself in your current business model if it's not future proof. We're often taught about 'silver bullets' and 'unique selling propositions' and so on. We're taught to be very narrow and reductive, and the real world isn't like that. Businesses need to truly understand their business ecosystem. It's more complex, but it's rich with opportunity. People are starting to get that – they just don't know how to interpret that or translate that into commercial success. I help them through that process very simply.'
Understanding your value and your hidden potential also comes from profoundly reconnecting with who your customers are – not who you think they are.
'Organisations have a lot of opportunity to better streamline their operations. With a design thinking approach, you always work your operating model back from the value you're offering your customers. "What does this mean in terms of my systems, processes, people capability etc?" It's a more outside-in approach that's actually way more effective and efficient' she adds.
Redefining the rules in 2021
With 2021 around the corner, Melissa believes New Zealand businesses are incredibly placed to build deep strategic advantage. But it requires different thinking.
'More major disruption is coming. Covid is only the start. We need to reset ourselves for a new game. This is less about the future of work. It's about the future of business.'
Melissa encourages business leaders to lift up and strategically reassess. 'Take a look at your eco-system and value chain and play out rising trends against your commercials. For example, the real-world social and environmental impacts aren't currently priced into the market system, but they will be soon.
Secondly, when you think about technology, make sure you're embracing it as a value creating tool beyond 'better, faster, cheaper?' Don't let your current business model dictate how you need to be. The future of business is radically different.
Melissa is an accredited NZ Regional Business Partner Network service provider. She also teaches Masters students in Applied Innovation at Tech Futures Lab.
Click on the link for more information about Melissa Wragge, her Icehouse coaching services and areas of expertise.
You can read more about Melissa and her Tensegrity Method on her website.
For more coaching profiles, business ownership and leadership advice, check out more of our blogs.