Our latest coaching profile is on Ken Leeming. Ken has held a diverse range of senior management and board membership roles in Australia and New Zealand for more than 20 years.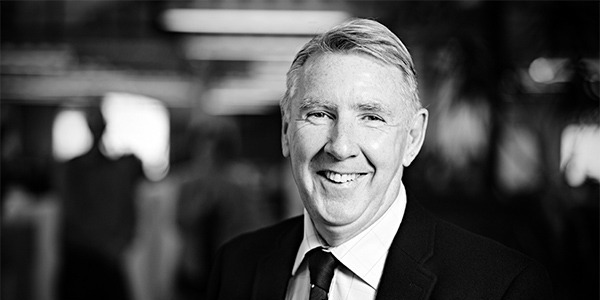 Aside from any financial outlay, it's easy to underestimate the emotional value coaching and advisory support brings to the client. 'I was working with a client in Auckland who was in an extremely damaging business relationship. The business was haemorrhaging money, he was depressed, and his family were getting more and more anxious about his behaviour.'
After getting asked some tough questions and some tougher realisations, Ken's client was able to move towards a healthier and more positive, and profitable outcome. 'I explained to him what he had to do – 'You've got to fire your partner, dissolve the business and start again. This is what you need to do, and this is how you have to do it'.
| The true value of coaching
'He went from a broken business to a stand-out one, which is growing year-on-year. He has an increased head-count and is opening branches all over the North Island when once upon a time he was on the verge of calling it a day. The skill was there – he just needed to reposition.'
That's not to say everyone is open to coaching. Ken agrees that 99% of people are. 'They have a desire to want to do better, to learn and to improve. You always get that last 1% who are a little bit more resistant, who believe that they don't need coaching. So you've got to pull the barriers down and forget what you do know, and learn what you don't. I guess the obvious thing is to know when you're ready to ask for help.
'Some businesses can leave it too late. The damage is done, so parking your pride at the door and saying you need help is important. Be honest with yourself and tell yourself; 'There are things I can do, and things I shouldn't even try to do because I don't have the skill'.'
| Areas of expertise
Ken describes himself as a 'broad generalist as opposed to a narrow specialist'. His experience in the corporate world means clients come to him because he can cover a lot of different bases within any one business; from management to strategy to leadership to coaching to governance.
'I enjoy coaching, but I love the advisory board and governance aspects of my work, and that's been my major shift over the past two years.
'Conversations around the importance and benefits of governance have become a lot more topical, partly because there are a lot of external forces driving businesses to make decisions in these areas, such as the banks and accountancy firms.
There's been a real groundswell of movement around companies looking to have advisory boards established to give them better governance, clarity, a sounding board and more challenge around what's going on. It's a serious statement of intent and amount of money, so it needs to be taken seriously. Thankfully, today's businesses are doing it for the right reasons.'
| Benefits of governance protocols
The importance of developing business governance protocols and understanding their benefit is an area where New Zealand is becoming ever more structured and well organised, according to Ken. The nation can hold its own with the vast majority of organisations internationally.
'We do really well on the world stage. Here we have some very sophisticated and very smart people – as good as any global business management team. These individuals are very pragmatic and, more importantly, a lot of our business owners are more real and 'authentic', more down to earth and more grounded, even in a corporate environment.'
Authenticity, honesty and a willingness to learn is the bedrock on which to build a learning journey, along with a bit of nudging from a coach along the way. 'I say to people, 'I will give you the option to grow' – and sometimes that's all a client needs to hear.
'Owners can get really nervous and a bit anxious about what that opportunity may look like, but sometimes they just want affirmation and permission to push the green button and go, go, go.
'As a coach and as an advisor, when you see companies with great ideas and great concepts, and a belief in what they're doing, you just need to create an environment so they get the chance to grow, and it's outstanding to watch them take off,' says Ken.
Click on the link for more information about Ken Leeming, his coaching services and areas of expertise.
For more business ownership and leadership advice, check out more of our blogs.