Deb Shepherd is the subject of our latest coaching profile. Deb has more than 20 years' experience working with owner managers of NZ SMEs and family businesses – as advisor, director, owner and facilitator.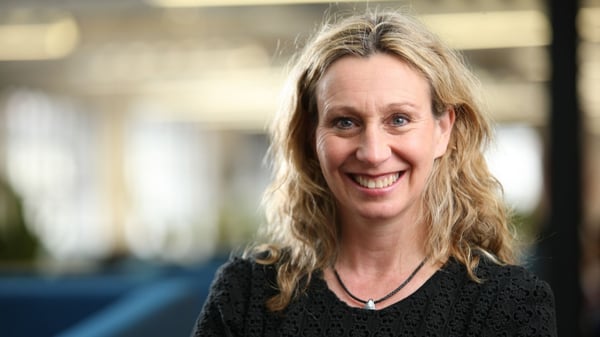 Deb is a founding faculty member of The Icehouse Growth programmes and worked with David Irving and fellow University of Auckland colleagues to develop the Owner Manager Programme in 2001.
'I joke that I was involved before The Icehouse was a thing. As soon as we got moving on that initial journey, there was just this passion, enthusiasm and excitement to offer something to SMEs who are the backbone of the New Zealand economy, and 20 years later this hasn't waned,' says Deb.
| Social entrepreneurship and social enterprises
Today, Deb's portfolio includes part-time university lecturer, twice-yearly OMP facilitator, Chair of BioCell Corporation (her family biotech business) and Government advisor. She also sits on multiple advisory boards and directorial boards.
'It sounds incredibly diverse, but at the heart of it is always the entrepreneurial owner-managed SME. That's my North Star. It's what I do, what I teach and what I research,' she says.
Deb has developed an involvement and interest in social entrepreneurship and social enterprises, more recently. This is due to her involvement as a Director of Soul Capital and to an increasing focus from students and her research interest at the University. Social entrepreneurship is all about addressing problems and hoping for social change. Purpose and profit are considered equally important.
Interest in the role businesses play in society is also as a result of co-authoring Gearing Up, the follow-up to the influential Changing Gears. 'When you look at what owner managers are doing now, they have a strong sense of purpose, of 'community' and responsibility to the community that they're a part of. They employ locally, they tend to sell locally, their kids go to the local school, so they really are the heart of the community.
| Giving owner managers a voice
'You'll see this in the book, where we refer to owner managers as 'unsung heroes'. And the reason we do that is that often we don't hear their voices – particularly in the news. We hear from corporates, large not-for-profits, and the public sector. Part of writing the book was to make sure that there was engagement with them directly, so that their voice and perspective is amplified.'
These ideas have never been more pertinent, as owner managers face their individual business challenges under the shadow of COVID-19. 'We're living with uncertainty and complexity. There isn't a straight answer out there, but if you're not taking the time to reflect, consider and explore scenarios, and be curious about what that future might look like, then there's a risk that you just keep doing what you've been doing, and get sideswiped or become obsolete.'
Naturally, the conversations taking place are harder in 2020 between owner managers and their coaches and advisors. While there's understandably a focus for some on retrenchment, there's also a reset taking place for many businesses and coming back to their 'why'?
'That extends to unlocking a solid understanding of what your business stands for, what your competitive advantage and purpose is, and an articulation of where you want to take the business. This isn't necessarily in terms of having a clearly-defined exit strategy or succession plan, but more a sense of 'why are you doing this?', 'what does success look like?' and 'how you can adapt and change to meet the current challenges'.
'I'm working with businesses currently that are just going gangbusters, while others are going through another round of cost-cutting. What binds them is a more acute awareness around where 'opportunity' could potentially come from, and how to position themselves to capture those opportunities.
'Conversations are harder, but also more focused because there's not the luxury of 'waiting and seeing'. Instead, there's a sense of urgency of decision-to-action, and that cadence is happening at a faster rate than previously.'
| Defining your strategic direction
The psychology that sits at the heart of business is another of Deb's areas of interest, having studied the subject for many years; 'relationships, connections, how we are as individuals and then how we bring that into our business world.'
These ideas are the bedrock which upholds her core skillset; working with businesses on defining their strategic direction, building and developing teams, and developing their leadership strengths.
'I like being part of a journey with people, and building wonderful friendships and relationships with not only the owner manager but, frequently, many members of their team. I have a particular interest in family businesses, I get the pleasure of working across generations and watching them transition. That's an absolute privilege, to be taken into their fold.'
Read more about the inspiration behind the creation of Gearing Up, co-authored by Deb Shepherd, and download your free sample.
Click on the link for more information about Deb Shepherd, her coaching services and areas of expertise.
For more coaching profiles, business ownership and leadership advice, check out more of our blogs.