Campbell Naish is the subject of our latest business coaching profile. Campbell has a special interest in business and market development and a passion for adding value to New Zealand organisations in the primary and food and beverage sectors.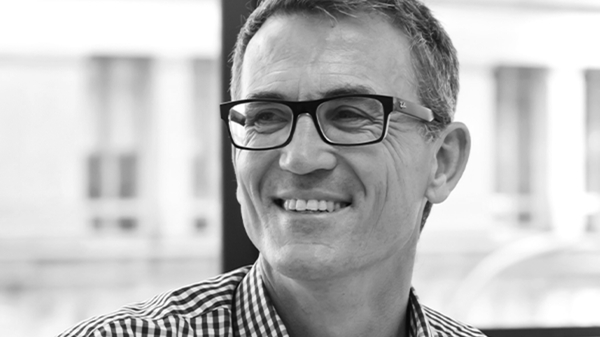 A familiar face to The Icehouse community having spent eight years as a partner at Katabolt, the international export consultants (and a previous coworking tenant at The Icehouse's Auckland headquarters), Campbell is fascinated by how organisations understand and interact in their specific marketplace.
'One of the first things I ask an owner is how market-oriented are they? Does their business operate inside-out, or outside-in? Entrepreneurs come up with genius ideas all the time, and it's natural to get swept away with enthusiasm, but the fundamental question is always, 'does anyone want it?', says Campbell.
'At some point, a business will need to test a concept to see if the market wants it, because trying to find customers for your product is a lot harder than designing it. The person least qualified to say what the market wants is the brand or business owner, who fell so in love with the perceived benefits of their idea that they couldn't imagine the importance of the outsider's perspective to understand the value of the idea and how a customer might want to use it.'
| Coaching a lasting change
Business coaching can help businesses make these fundamental and transformative breakthroughs through a continual flow of expert advice, mentoring and testing that teams have not lost sight of the customer. A marketing specialist coach, for example, can empower the owner to generate fresh insights internally, help develop an understanding of how customers change their perspectives, and offer insights into what direction a market is moving. Especially important in 2020.
'Recently, I worked with one of New Zealand's biggest dairy companies, struggling with how to sell a range of products in a category new to them. We were able to break down the barriers that existed in their global sales strategy through part coaching and part project work, and make a series of recommendations right through to board level. This led to them recognising and adopting a transformational approach to their sales strategy for the new products in an international trading environment.'
Campbell emphasises the importance of 'timing' when seeking expert support; whether it's coaching, leadership development or large-scale project work. He explains that generally, businesses request advice after hitting a barrier to progress or recognising that their current business set-up is missing a key skillset. Business coaching can help find a versatile way to make an immediate and long-lasting change for the better.
| Developing 'Made in New Zealand'
Campbell has a real enthusiasm for the 'Made in New Zealand' brand – taking what is produced here and working with businesses to build world-class offers that leverage their New Zealand origins as the icing on the cake.
'Each is unique, but a coach can help them recognise the functional tasks within many businesses are often the same regardless of sector. A good advisor will have the experience to help a business build a framework based on broad experience that assists teams to execute core functions with a degree of excellence, while bringing in the distinctive characteristics of your industry and your business – regardless of whether you're selling trucks or skincare, or in the physical or eCommerce space.'
However, sometimes the changes that need to be made aren't always practical as businesses have competing priorities as they evolve.
'That's why presenting the right information at the right time is key. If a business does a workshop and comes back a year later to do the same workshop, they will get a different result, because they will have evolved in the past 12 months. So that idea about timing is very important.
'With my marketing leadership hat on, right now is the moment to make the most noise – the chance to get share of voice in the market and to get noticed by more people has never been higher or better value and research shows an increase in share of voice now leads to positive market share outcomes over time. Instead of easing off on marketing investment, we're seeing a number of businesses doubling down and getting some huge traction.
| Long-term strategy balance
'B2B and B2C business models are moving so quickly. How do you adapt and if necessary reposition? How do you gather the insights in a world where everything is shifting so fast, and consumer behaviour is changing faster than any time in history? I am working with many of my clients on developing frameworks to help them be agile while having some confidence in their decisions amongst the uncertainty. My roots are very much in the primary sector, food and natural health space. Now, inevitably, I'm working a lot more with businesses on incorporating sustainability in their strategies, and how looking at how they add value in new and existing channels and sectors.'
Campbell urges businesses to take daily learnings from the current challenging business climate and use them to inform their medium and longer-term strategies.
'For many right now, it's the balancing act of how to develop plans for future profitability and growth, while trying to manage present-day survival. Regrouping is essential, but this is a great opportunity to rationalise what the medium and long term looks like and come out stronger.'
Click on the link for more information about Campbell Naish, his coaching services and areas of expertise.
For more coaching profiles, business ownership and leadership advice, check out more of our blogs.