It's time to rethink attitudes towards the staff Christmas party. Rather than seeing it as a daunting necessity, owners and senior management can turn it into a valuable opportunity to boost morale, communicate with their teams and, of course, say a big thank you for the past 12 months.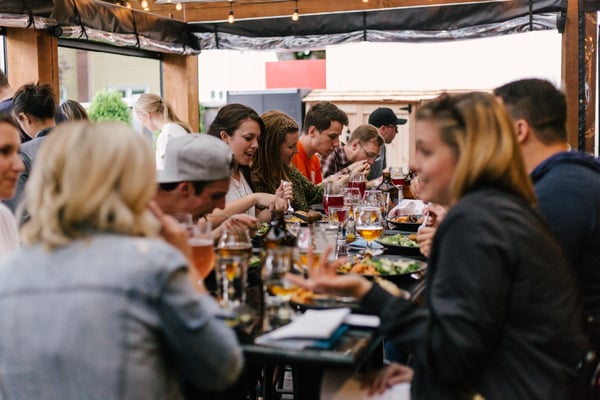 Rethink attitudes? A Seek employment survey in 2016 discovered that 32% of Kiwi businesses would not be holding a staff Christmas party. And only 41% of people attending those parties were looking forward to it.

Not much has changed in the past three years – due, in part perhaps, to reforms under the Health and Safety at Work Act making employers liable 'for "anything that happened" to employees at company events.' (NZ Herald)

| Five golden reasons to have an office Christmas party

Don't pack away the tinsel just yet, because research shows that this once a year investment can have so many positive implications for the future health of the business. The get together;
Creates a feel-good factor over the Christmas and New Year break, which will motivate your team to work hard come the start of the next year


Puts the emphasis on making collaboration a huge part of your company culture – which has been proven to help employee retention


Offers a change of pace, allows everyone to relax and, most importantly, just have a break from the daily stress. It gives you a break too


Gives colleagues who wouldn't normally interact a chance to get to know each other – which strengthens cross-department dynamics and communications


Enables upskilling – by assigning responsibilities to your future stars in areas such as budgeting or event management
| Think outside the (pressie) box

If you're not planning on holding a party this year, there's still plenty of time to organise something. You don't have to hire the entire Sky Tower to celebrate, because depending on what type of business you are, can help match you to the event.

Your tech start-up might be better suited to a day of paintballing or an afternoon at the races, rather than something more sedentary, like a beach BBQ. The event can also reflect a leader's personality and the leadership of the company overall. But remember that not everyone is comfortable dressing up as an elf or cutting some shapes on the dancefloor to the latest pop music.

| Use social events to build a happier workplace

If Friday afternoon drinks and so on are already an essential part of your company culture, then the chances are your Christmas party will be a success. And if you are worried about holding a festive gathering, then it may be because that employee-focused culture doesn't exist in your place. Yet. Is it time to relax things a little and think about integrating a more social side to daily operations?

You can also use the social side of work to reflect your brand. B2B and BC2 customers quickly notice if they're dealing with happy staff, and will respond favourably.

Really think you've run out of time? Then why not consider arranging a 'welcome to 2020' or 'happy new year' event when everyone returns in January. You can also use this as an opportunity to deliver top-line messages business-wide, and outline the business's plans for the next twelve months – which your refreshed and inspired employees will truly appreciate.


For more business ownership and leadership advice check out more of our blogs.