|

Some might wonder, what now?
Today we announced Icehouse Ventures, the investment arm of The Icehouse and a new business partnership with the objective of powering up access to capital for New Zealand founders and their companies.
We're bringing in new shareholders; Simplicity KiwiSaver, FNZC, K1W1 (Sir Stephen Tindall's investment group), a number of Icehouse related investors and staff, and together pulling together all of our startup related activities inside The Icehouse under one umbrella - Icehouse Ventures.
This investment will provide $4m of capital to scale our startup platform and to grow it from last year's 56 startups and $22m+ of investment to something materially greater over the next five years. This funding is fueling the platform to make a bigger contribution and is the first time KiwiSaver Funding and Institutional Capital will be allocated on a portfolio basis into Kiwi founders and their companies.
Simplicity has also committed to invest up to $100 million over 5 years into funds managed by Icehouse Ventures that go into high-growth New Zealand businesses seeking the next phase of expansion capital beyond early-stage funding.

We see a great need and opportunity for the founders of companies in NZ. The need is to get sufficient capital to them to fuel their global aspirations. The opportunity is to create an investment class with sufficient portfolio exposure to enable institutional capital to come into the market. This is not easy, it really is a reflection of the lead investors who are courageous enough to make the move now, ahead of the curve.
As Chris Quin, our Icehouse Chair said in the announcement, Icehouse Ventures is a defining moment for New Zealand's startup sector and will be a massive boost for entrepreneurs and innovation in this country.
| So what does the next chapter look like?
Let me start with the beginning. In 2001 when The Icehouse was created by its founding partners with the establishment of the International Centre for Entrepreneurship Foundation. It tasked the governors of The Icehouse to enable a material impact on New Zealand through the growth of our entrepreneurs and business owners. In 2011, we defined that as an impact by 2021 of 10% of New Zealand's GDP through working with established owner managers of SMEs and startup founders to help them realise their potential.
And now we have announced an exciting new phase with Icehouse Ventures as we look to scale the impact on startups in New Zealand with partners Simplicity, FNZC, K1W1 and other friends of The Icehouse.
So to be clear, we are not getting out of startups - we are just organising that activity into Icehouse Ventures and we are doubling down and if anything we are going to do so much more as a result of partnering with our investing partners who share our vision of creating a path of access to much more capital to fuel the founder's global ambitions. That is exciting.
And, we will continue at The Icehouse to drive our strategy of working with established SME firms to realise their potential. We have worked with thousands of established SME businesses since 2001 and we plan to expand our offerings for these customers in the future.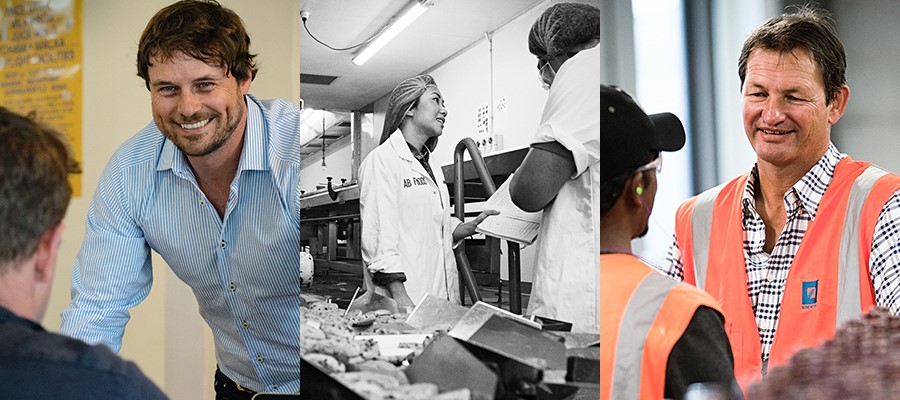 Since 2001, our customers have created 27,285 new jobs and generated $15.5b of new revenue and $3.7b of international revenue. When you split these numbers, you find that just under 3,000 jobs were created by the startups and over 24,000 by the SMEs we have worked with.
The Icehouse has offered programmes in the form of our Owner Manager Programme since 2001 and our Leadership Development Programme since 2006 together with a range of workshops designed to lift capability in specific areas of need. And in 2011 we began supporting our customers with individual one on one coaching. In 2013 we also started building our presence in the regions with the establishment of a regional office in Hawke's Bay. In 2019 we will establish a presence in Gisborne and to add the Bay of Plenty as part of our three-year strategy to open further regional offices and partnerships across New Zealand. We also have other exciting plans in place to further our participation in the SME economy now and into the future.
The Icehouse is and always has been for owners, founders and leaders of New Zealand startups and small-to-medium businesses - aspirational people who have big dreams, hopes and visions; people who have committed a lot of themselves and their energy into their business. We believe these highly motivated adventurers are the understated heroes of this country, the backbone of the economy (and society) and the creative fibre of our future, solving real problems for better futures and better lives – not that they'd mostly see themselves that way. They include huge numbers of the most lateral, innovative, smartest thinking, hardest working, resourceful and deeply committed people within this country of ours.
The Icehouse was founded on a vision of enabling a thriving New Zealand driven by entrepreneurs and business owners. Our entire organisation revolves around doing whatever it takes to pool incredible New Zealand talent, experience and resources around them in order to realise this vision. This benefits all of us as New Zealanders, our nation, our economy and our increasing impact on the world stage - for now and for the long term.
With the creation of Icehouse Ventures, the investment arm of The Icehouse, we are creating an exciting opportunity for startups to receive funding to focus on their global aspirations. The Icehouse will continue to support Ventures as a majority owner, and it will continue to focus on supporting established SMEs to realise their potential in the future. We just have some new partners who are going to share the opportunity and the challenges with us to scale the impact of this business. The Icehouse will support the underlying operations of Ventures with a shared services partnership while 8 of our 28 staff will transfer directly to be employed by the Ventures business. We will stay in the 'house' together, we will continue to partner and share the vision to enable a thriving New Zealand.
One of the values of our organisation is Stronger Together. Since we started in 2001, we have always believed that partnerships and dependence were a fundamental part of our winning strategy. Partnerships with partners like the Bank of New Zealand, partnerships with partners like NZ Government agencies Callaghan Innovation and NZTE, partnerships with investors, partnerships with families of the business owners and founders, and partnerships more broadly. We are delighted that we can build and scale the investment arm of The Icehouse and we are excited that as a result we also have the opportunity to continue to scale our offers in the market for established SMEs, all as one business, one cause that will benefit New Zealand.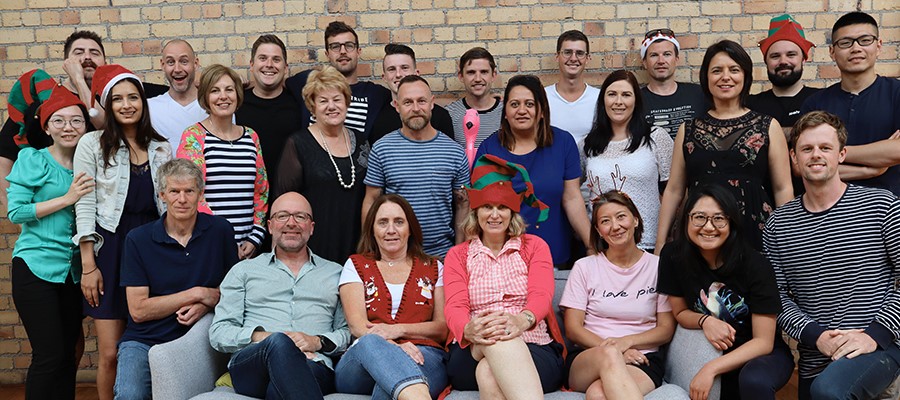 Thanks for reading and we can't wait to get into the next phase of The Icehouse.



Andy Hamilton
CEO, The Icehouse

You find out more about investing and raising capital at: Icehouse Ventures