Dan Thurston, coach at The Icehouse and strategy advisor for businesses nationwide, has advice for owners seeking calm and clarity during challenging times. This part one in a two-part series. View Dan's LinkedIn profile.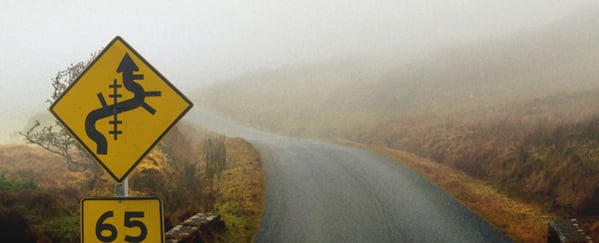 There's a wealth of information circulating about how to deal with the business implications of the Covid-19 pandemic, and a lot of financial and professional support being made available to New Zealand companies.
I hope you're taking advantage of as much of it as you're entitled to — while also taking care of your own wellbeing, and that of everyone in your bubble.
You've already made those initial, critical, decisions for your company around how to respond to the requirements of the lockdown. But whether yours is an essential service, or your business has been shuttered for the time being, there are many more decisions to make over the coming days and weeks.
The strategic approach to decision-making involves making sense of what's evolving in the world and using that sense to enable your business to seize emerging opportunities and minimise emerging threats. Even in business-as-usual contexts this necessitates some bold decision-making.
|
Lockdown is anything but business-as-usual
If the two factors that most complicate decision-making are uncertainty and chaos, then Covid-19 has given us a double whammy – the unknown effect the virus may have on our population, and the chaos of radically unfamiliar regulations and practices imposed by the lockdown.
How do you, as a business leader, make the most effective decisions at this point of the lockdown? By simplifying. Having the right tools to work through the process helps, which brings us to the Cynefin Framework. If you're a strategy geek and are unfamiliar with the framework, read up on it. But if you're just looking for some actionable advice, here's how to put it to immediate use.
|
The first step to simplifying
Identify the context that describes your situation:
Obvious — where everything about the situation is known; cause and effect are observable, the requirements around any solution are clear — there's a right answer.
Complicated — in which you know what you don't know; cause and effect are discoverable, but expert analysis is required to determine the solution — more than one right answer may exist.
Complex — you don't know what you don't know about the situation; causes can only be determined in hindsight; there's internal turbulence, as many ideas compete as possible solutions — there's no right answer.
Chaotic — turbulence exists both inside the organization and outside of it; there are too many unknowables to allow for effective analysis, and multiple decisions to be made simultaneously – nobody has enough time to think solutions through.
(There's a fifth context, "Disorder", which applies to situations that haven't yet been classified according to the four contexts above.)
I suspect that most businesses right now fall into the chaotic category. If that applies to you, then here's what to do next.
|
If your current business situation is chaotic…
Your goal is to shift the context to complex. That means eliminating panic and stabilising the situation. Act first and think later, because it's only by getting the ball rolling that you'll be able to see what works. Here are four decisive actions to take right now:
Communicate openly, frequently, calmly and decisively — nobody expects you to know all the answers in a time of crisis. But the people who rely on your leadership need to know where you're at and how your decision-making is evolving. Silence breeds anxiety if not panic; dishonesty breeds confusion.
Command and control — give clear directives to your people so they know what to do and how to recognise whether they've done it successfully. Having something constructive to do in a time of uncertainty increases peoples' sense of confidence and usefulness, provided they understand its relevance to the company's current needs.
Divide and conquer — if you have enough people to form into teams, create two. A rapid response team, tasked with managing critical functions (finances, health and safety, stakeholder communications, and any others that are essential for business survival).
A problems-as-opportunities team, tasked with observing the challenges the lockdown is creating for your market and your operation, and proposing innovations that could be implemented to take advantage of them once the situation permits it.
Challenge your thinking – with so much at stake, and so many unknowables to deal with, you run the risk of going down rabbit holes. Take advantage of experts in your network as sounding boards; encourage them to provide critique that ensures you're maintaining a big-picture view.
My next post discusses the complex scenario in the context of the lockdown and provides actions you can take, in a stabilized business, to ensure that you and your team are well positioned for a post-pandemic world.
If you're struggling and looking for assistance, The Icehouse would like to help. Check out our dedicated resource for businesses  impacted by COVID-19. It's full of useful information and resources, support and offerings, funding opportunities and partnership and coaching details.
For more business ownership and leadership advice and the latest discussion around COVID-19, check out more of our blogs.